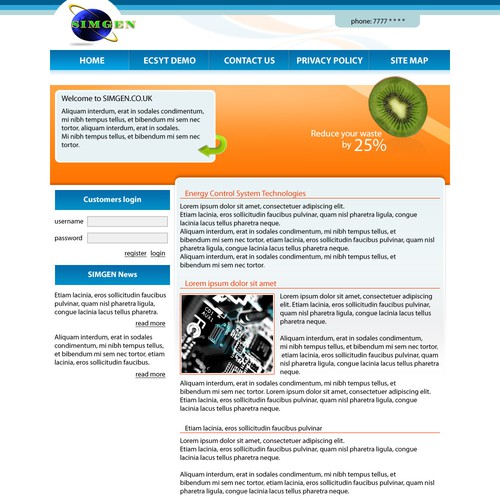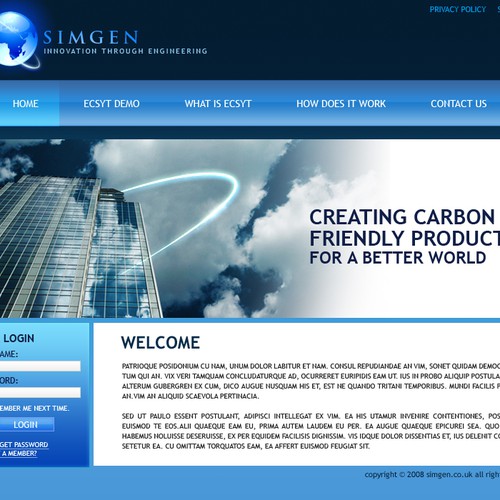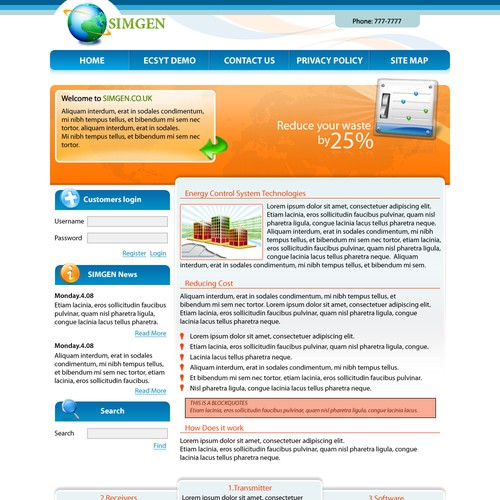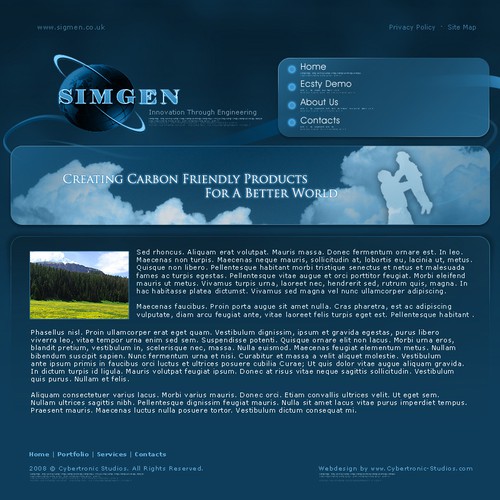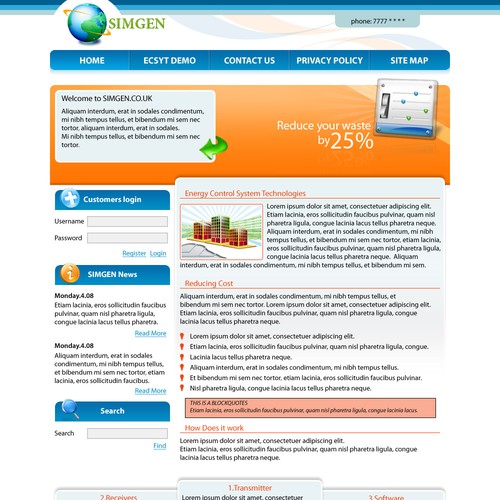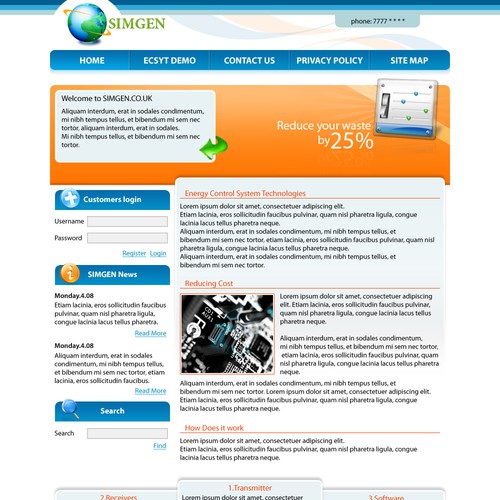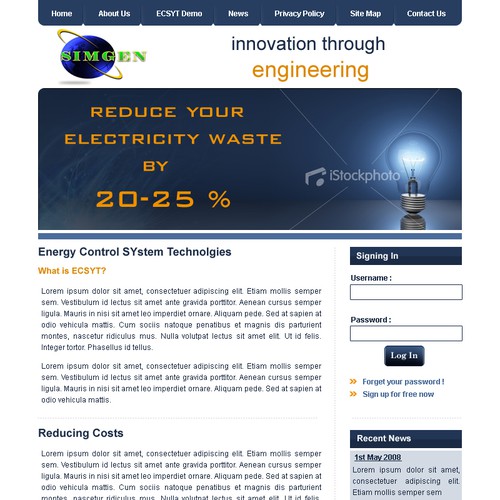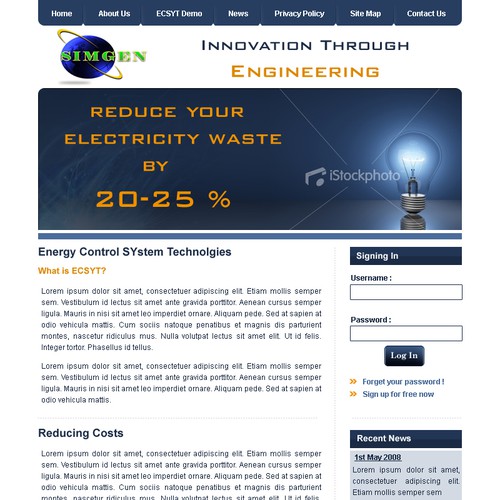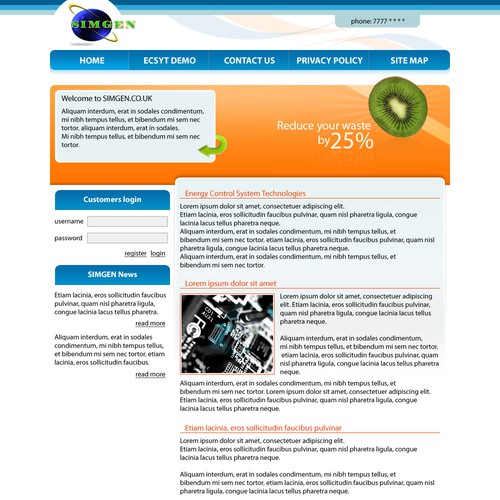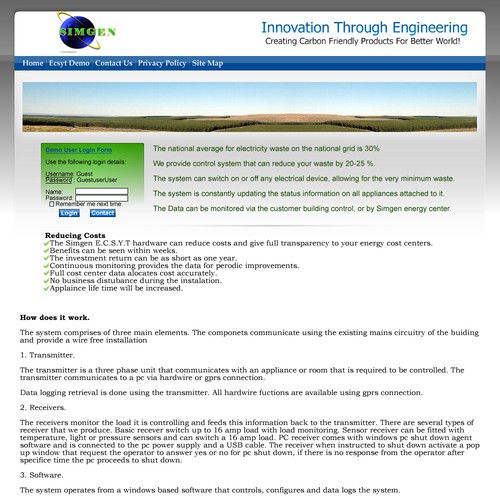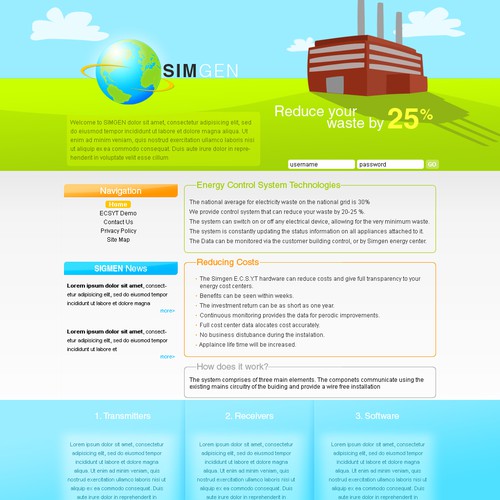 Voici comment Steve Kinsey a commencé son expérience web page design
Récapitulatif
An energy control and monitoring company are looking for a layout for their corporate website. The website will contain general company information as well as a portal to their flagship online monitoring product.
Qu'est-ce qui vous inspire et comment imaginez-vous le design de votre entreprise?
We're looking for a fixed width design, optimised for 1024
display. We are pretty open to all interpretations of design although we do
have a logo that is already in place with all our paperwork, so the colour
scheme should match in with that. We may allow some slight modification of the
logo if the design really suits it.
Our products are really geared towards monitoring and
controlling energy consumption for business and eventually consumers. As we
will be using AJAX
with our portal, we are really looking for a modern high tech look for the
site.
You can see what we currently have in terms of content at
the existing site http://www.simgen.co.uk
A copy of the logo on it's onw can be found here: http://www.simgen.co.uk/images/logo…20logo.gif
Désire
- Modern clean web 2.0 style design
- Something that says high tech
- Layered PSD format
- Single page template that can be used through the site
- No coding required
- All required assest, buttons, etc.
Ne veut pas
- Nothing Cartoonish
- Garish Colours
- Major redesign of logo
Mises en avant gratuites
Concours ouvert

Concours rapide
Nous avons trouvé des concours similaires qui pourraient vous intéresser