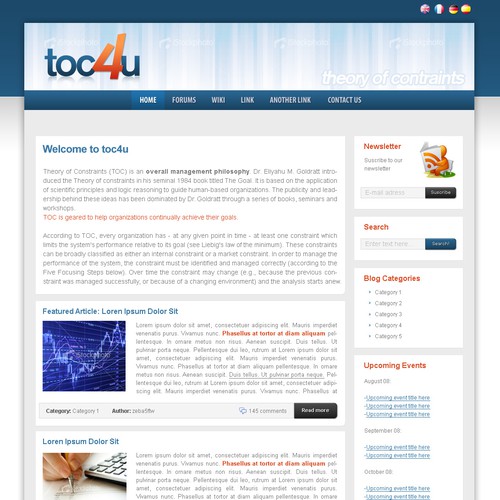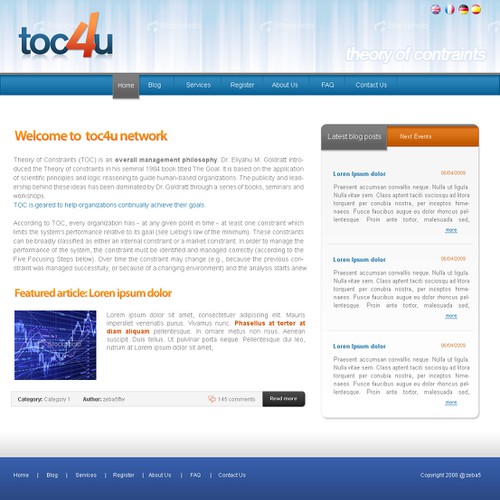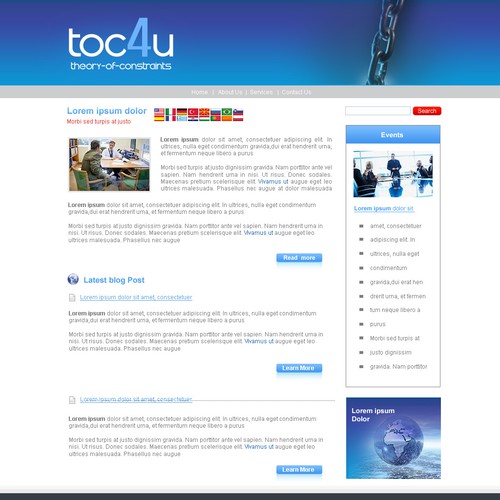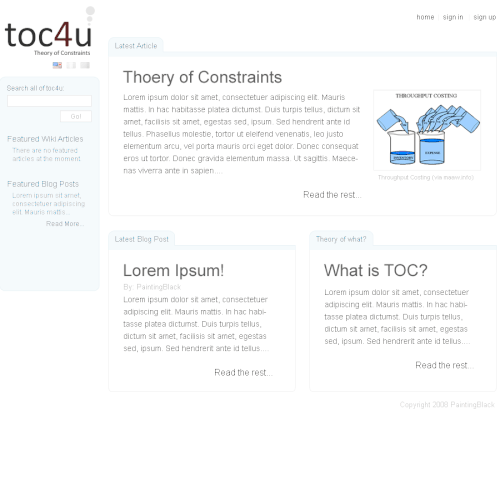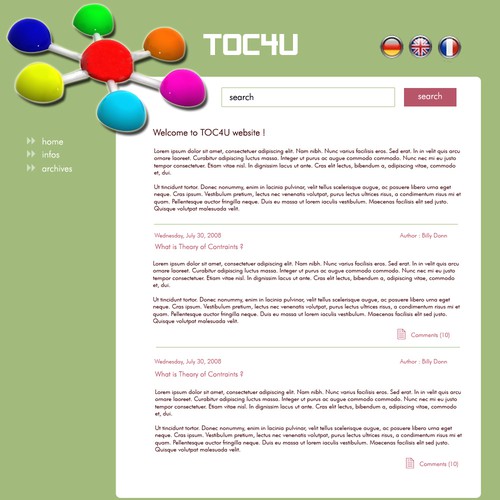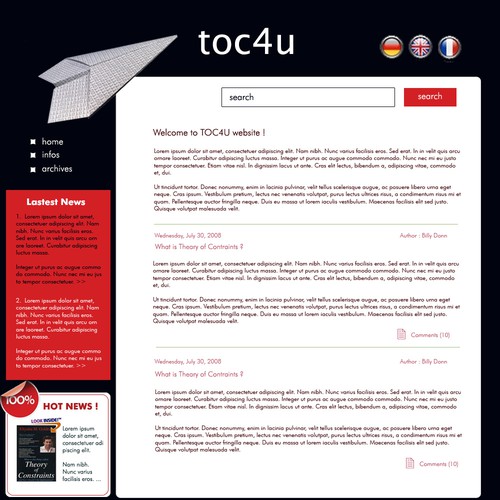 Voici comment Uwe Techt a commencé son expérience web page design
Récapitulatif
A new homepage including a new logo is needed for a multilingual (german, english, frensh, more) blog and wiki about everything related to the Theory of Constraints.
Nom de l'entreprise
toc4u.de, toc4u.net, toc4u.info, theory-of-constraints.de
Qu'est-ce qui vous inspire et comment imaginez-vous le design de votre entreprise?
toc4u.de now is a space for information about Theory of Constraints (TOC) in german language. toc4u.net in a network of TOC- users, -experts and people who are interested in it. We want to create a multilingual blog and wiki-space for everyone who is intersted in this topic.
Désire
- Homepages has to be in several languages (german, english, french, ...)- Spaces for
Mises en avant gratuites
Concours ouvert

Concours rapide
Nous avons trouvé des concours similaires qui pourraient vous intéresser