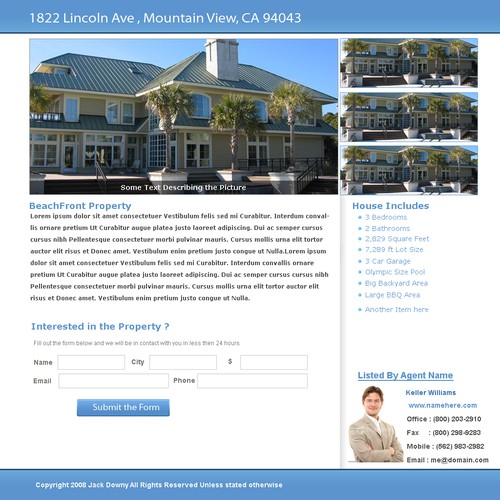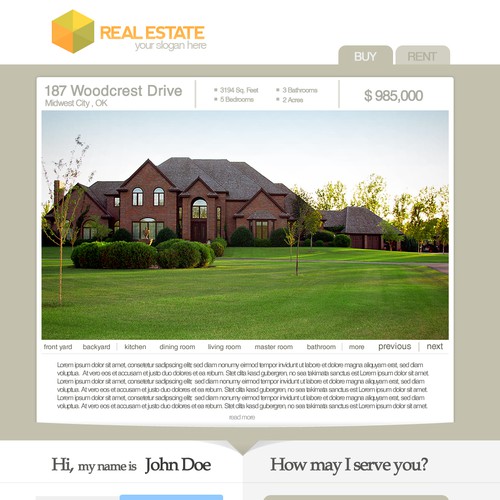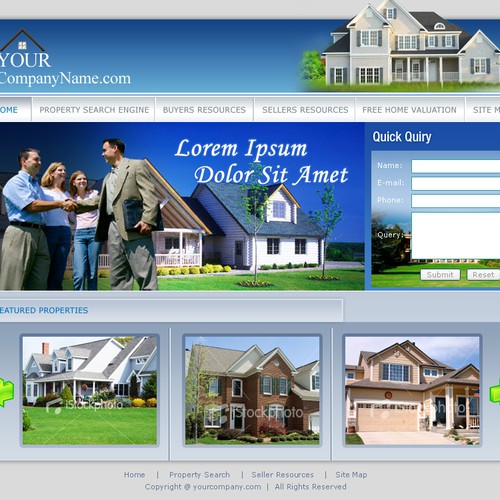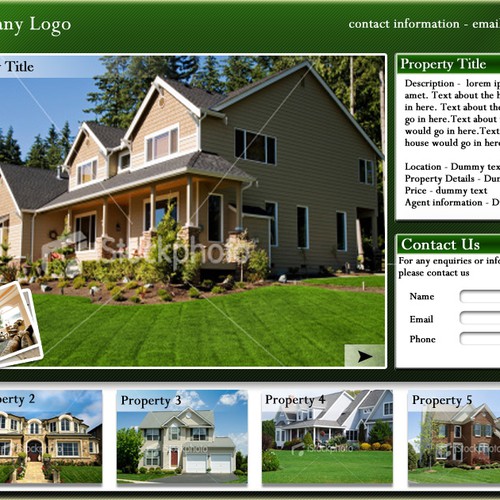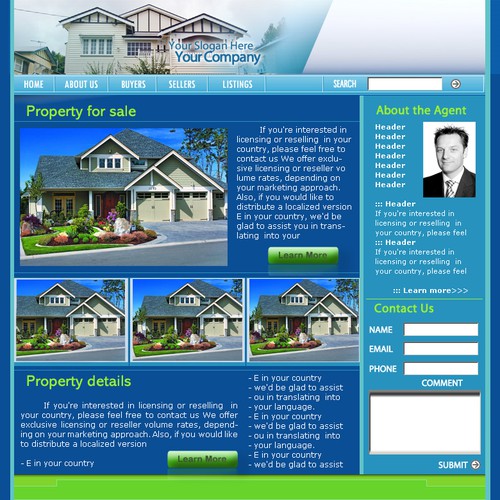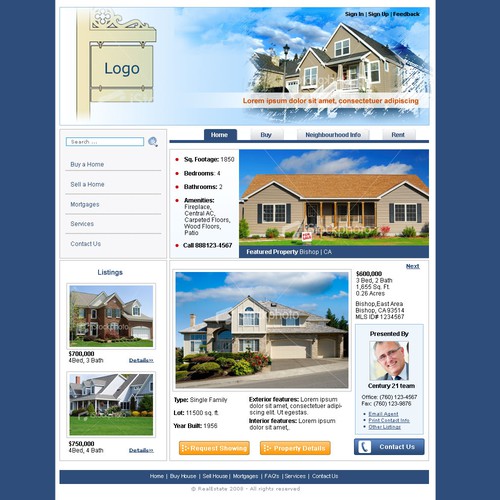 Voici comment JackDowny a commencé son expérience web page design
Récapitulatif
1 Page with 2 clear goals: Showcase the home and encourage visitors to submit their information or contact me for more information.
Qu'est-ce qui vous inspire et comment imaginez-vous le design de votre entreprise?
I'm a new real estate agent and I need a createive, interesting way to showcase the homes that I sell.
Désire
- A PSD layout
- A creative approach to showcasing the typical elements found on a real estate listing. Typical elements include: photos, description, price, etc.
- A strong way to encourage visitors to give me their contact information for a follow up.
Ne veut pas
There really isn't anything I don't want as long as the first 2 requirements are met.
Design only - no html needed
No content writing / photos needed.  Just Loreum placeholders.
Mises en avant gratuites
Concours ouvert

Concours rapide
Nous avons trouvé des concours similaires qui pourraient vous intéresser