Les designers sont actuellement en train de travailler sur le concours
$300 Prize for Template & Logo for domain sales site.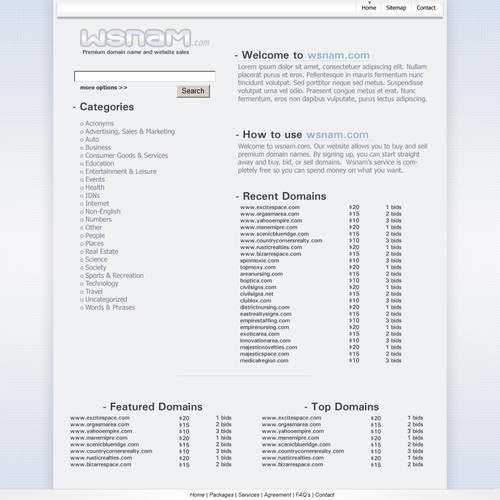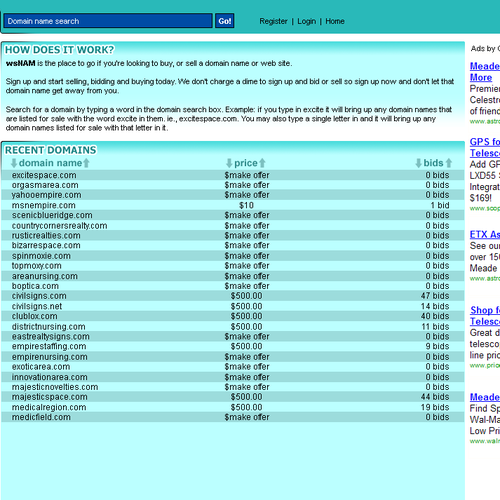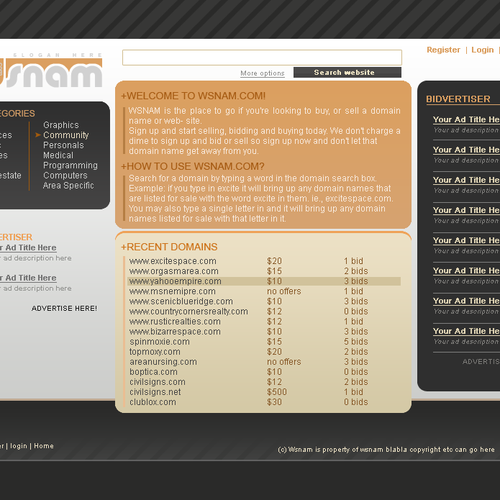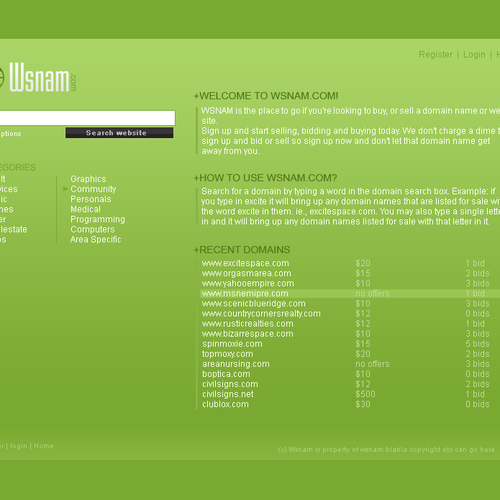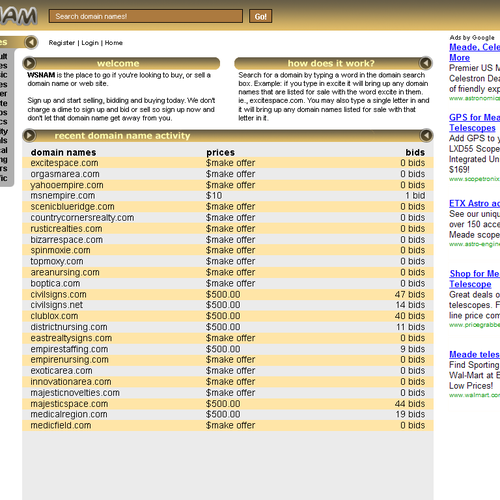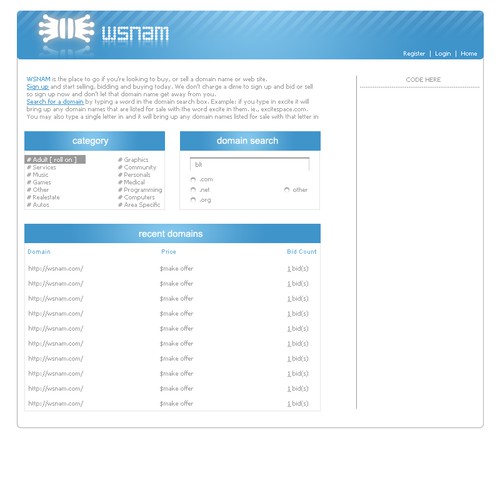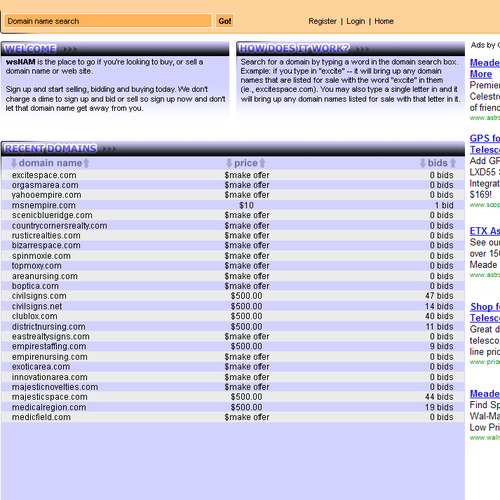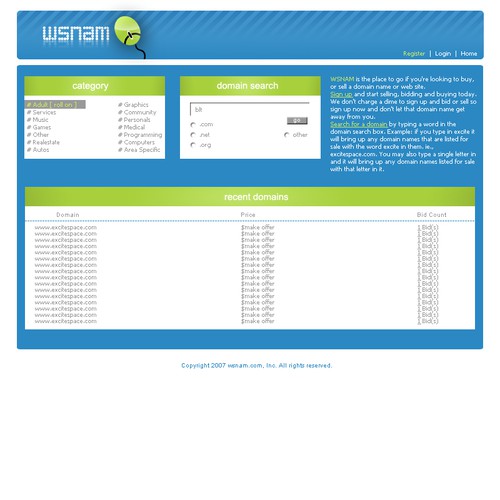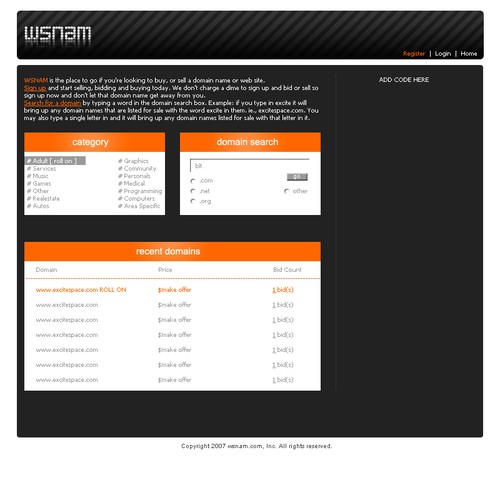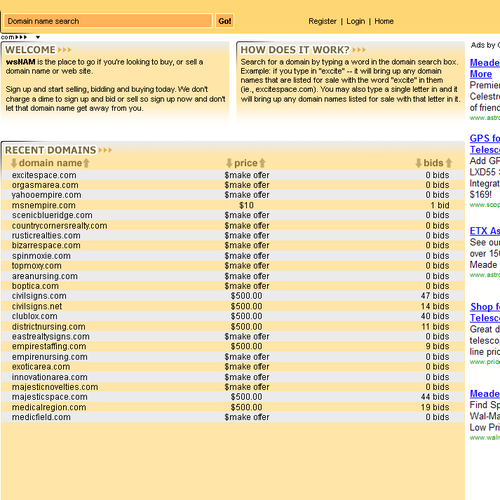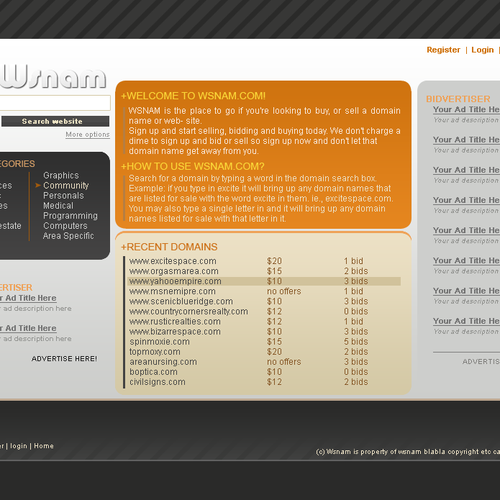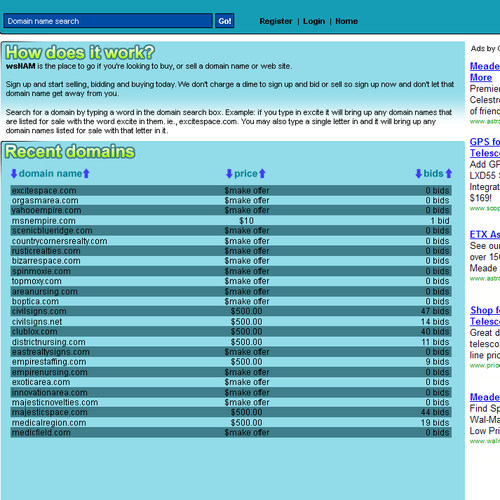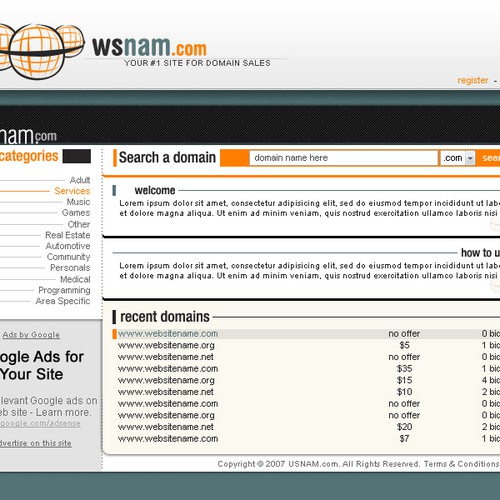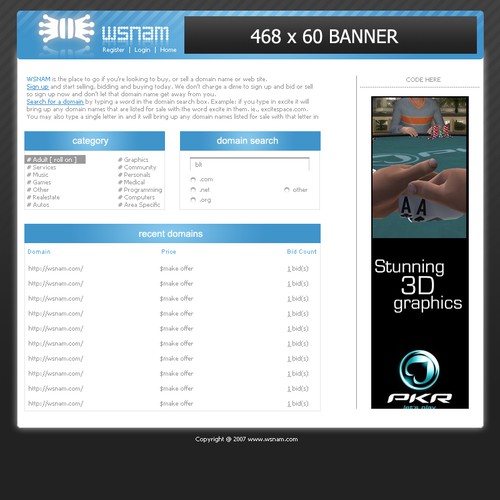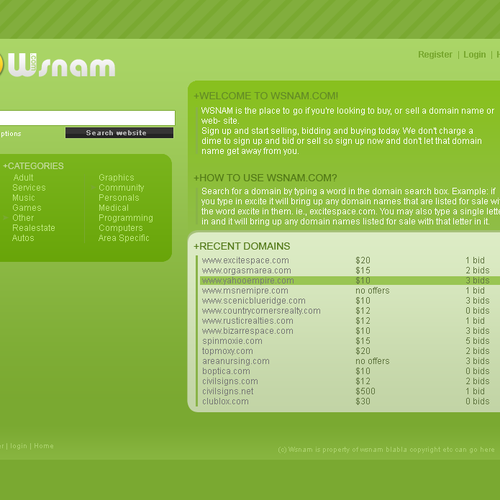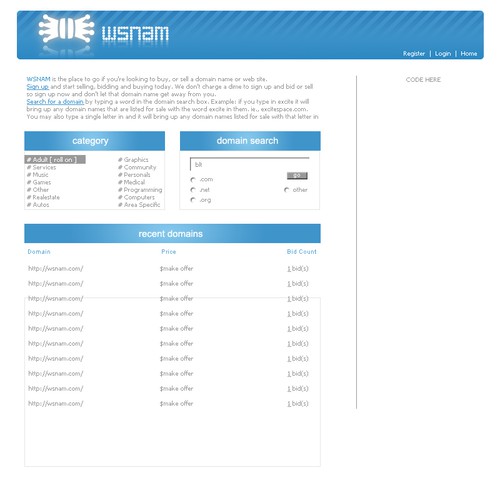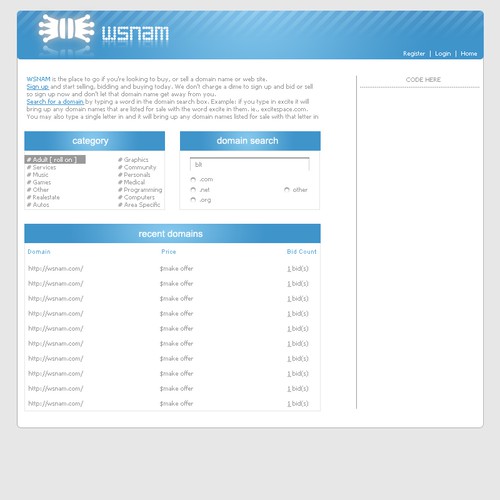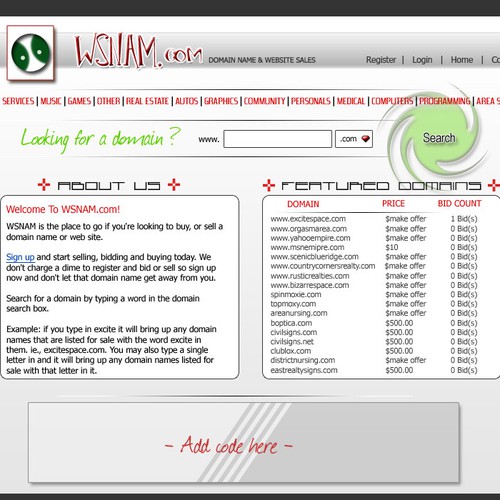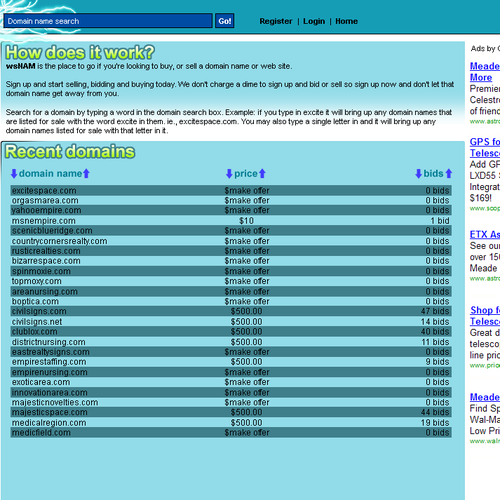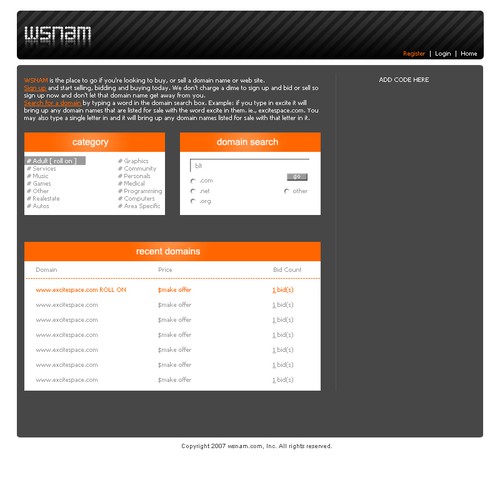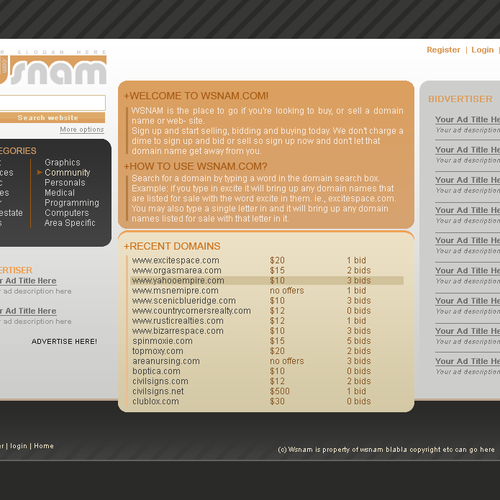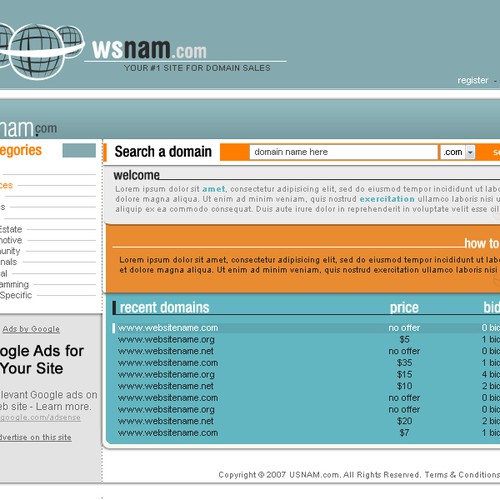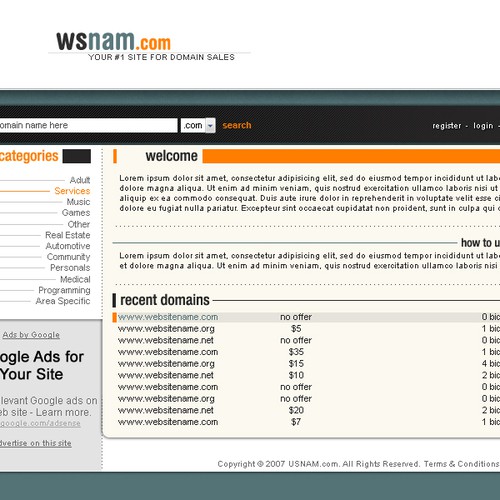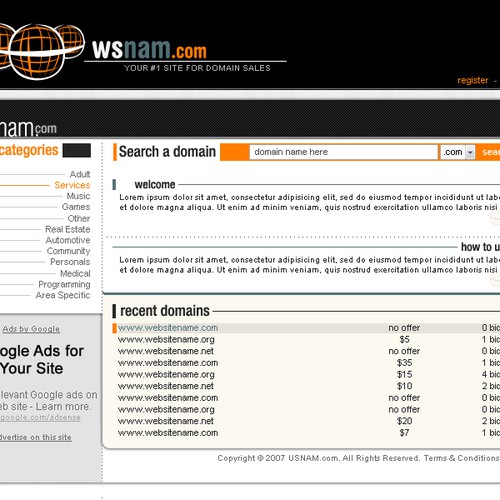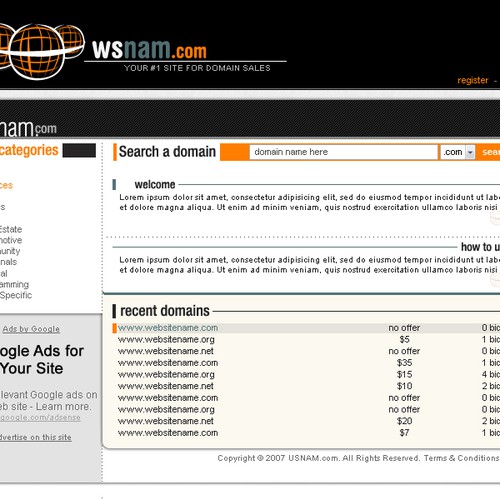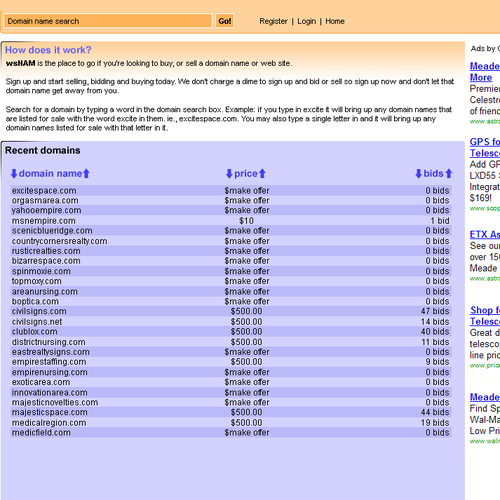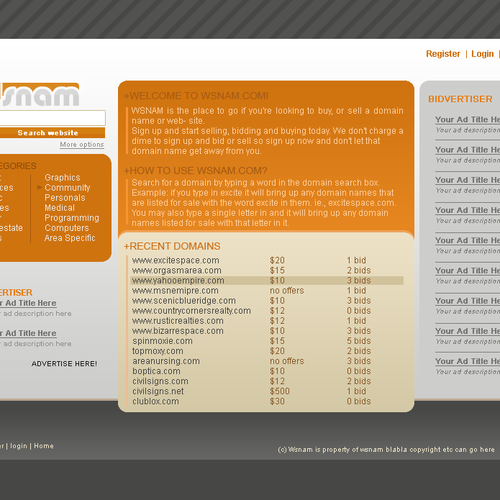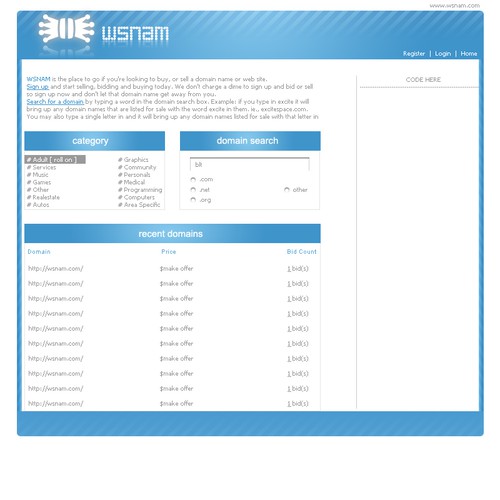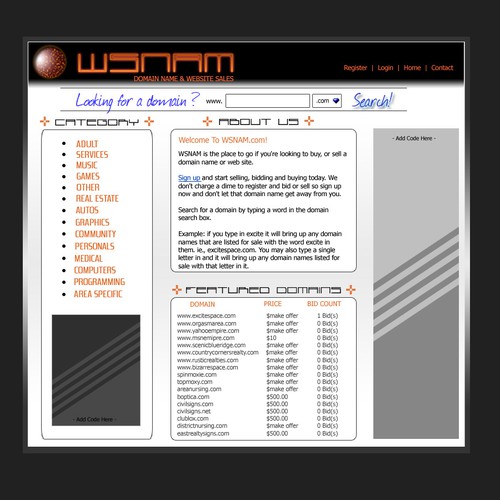 Voici comment wsnam a commencé son expérience web page design
Récapitulatif
need a neat catchy design for a domain sales web site wsnam.com
Qu'est-ce qui vous inspire et comment imaginez-vous le design de votre entreprise?
need a template and logo for a domain auction/sales site. template would either have to intergrated into exsisting site, or if someone already has an auction site template that can be modified to fit a domain sales site, then i would possibly consider that. be creative, but don't over do it.
you can downlaod the script that i'm using via this link. http://www.wsnam.com/downloads/DNscript.rar
Mises en avant gratuites
Concours ouvert

Concours rapide
Nous avons trouvé des concours similaires qui pourraient vous intéresser