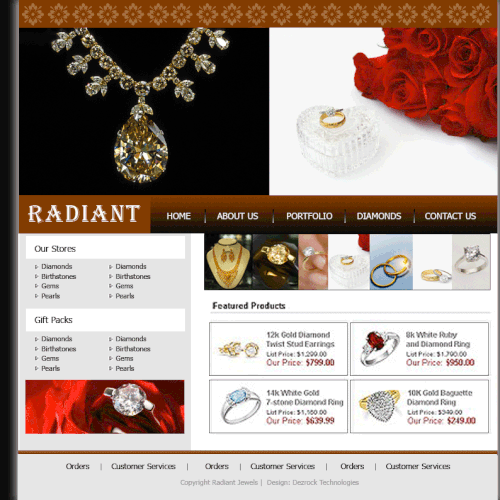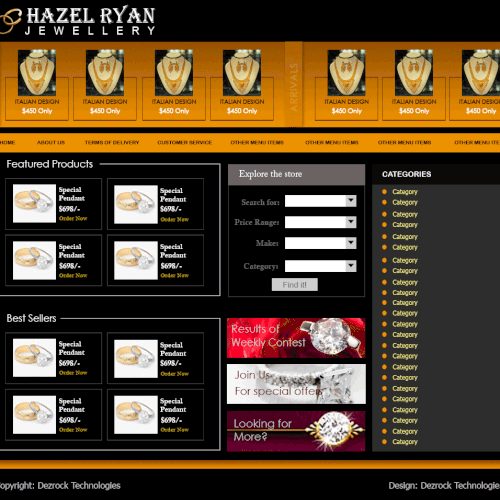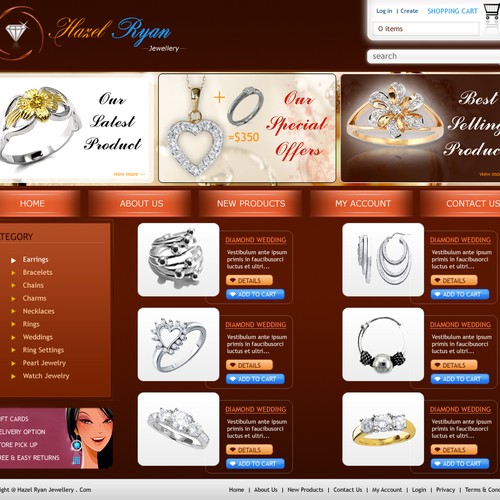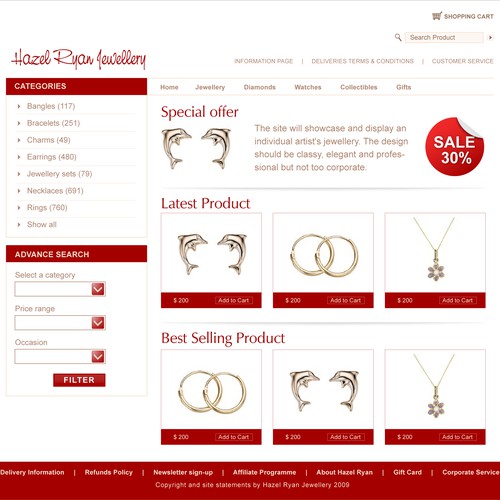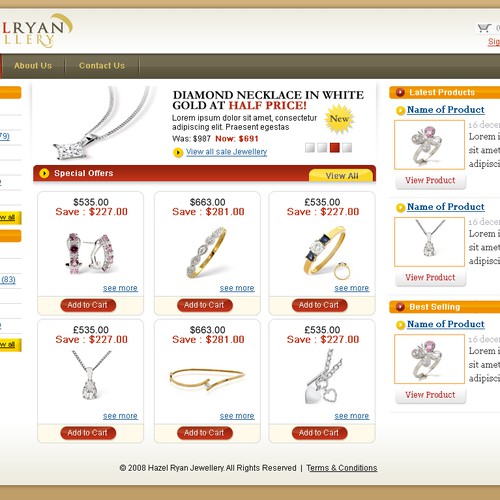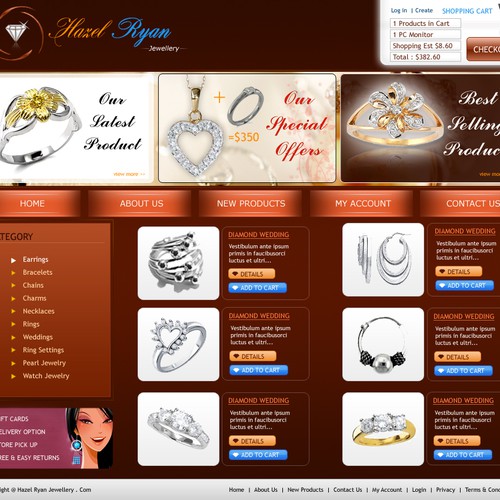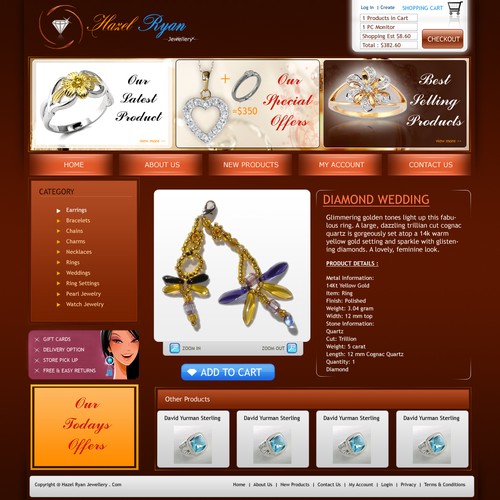 Voici comment NancyJ a commencé son expérience web page design
Récapitulatif
I need a complete design and logo for a new jewellery store website.
It must be classy, elegant and above all, usable.
Qu'est-ce qui vous inspire et comment imaginez-vous le design de votre entreprise?
The site will showcase and display an individual artist's jewellery. The design should be classy, elegant and professional but not too corporate.
The products encompass a whole range of styles from classical elegance to truly modern, unique pieces.
Désire
- Mini-Cart on every page - Space for special offers on the homepage - Space for latest products on the homepage - Space for best selling products on the homepage - Categories listing on every page - Menu of additional content on each page (ie. information pages, delivery terms, customer service etc) - 'Filters' will apear on search and category listing pages - see here http://www.hsamuel.co.uk/webstore/jewellery.do for example - Must fit 1024x768 - Logo must look good in single colour - Design should be clean and simple for fast loading
Ne veut pas
- No flash
- Too many images - some is good, but not too many
Mises en avant gratuites
Concours ouvert

Concours rapide
Nous avons trouvé des concours similaires qui pourraient vous intéresser