Les designers sont actuellement en train de travailler sur le concours
need front-page & tour page for popular video/music network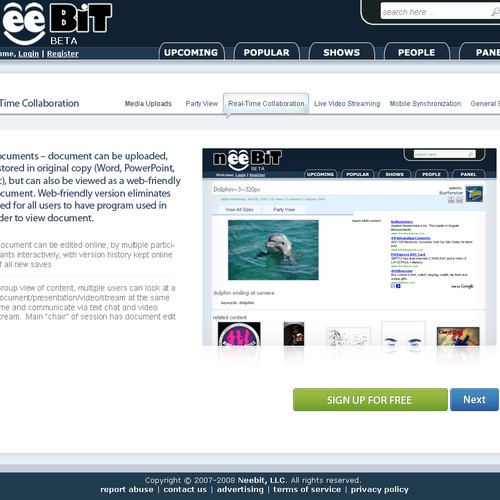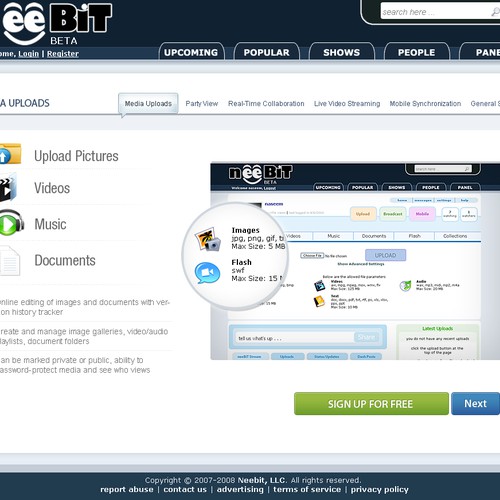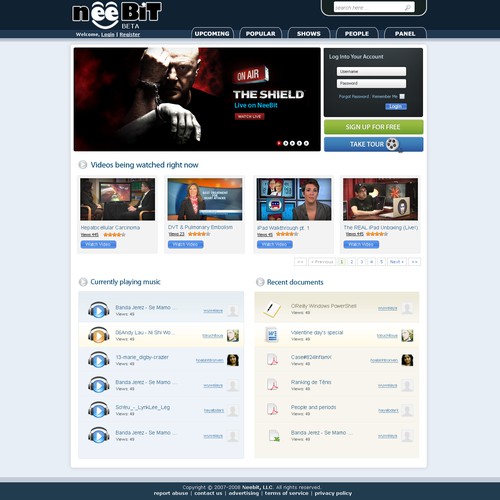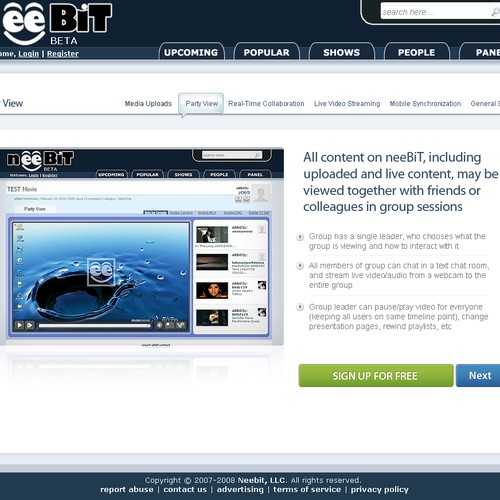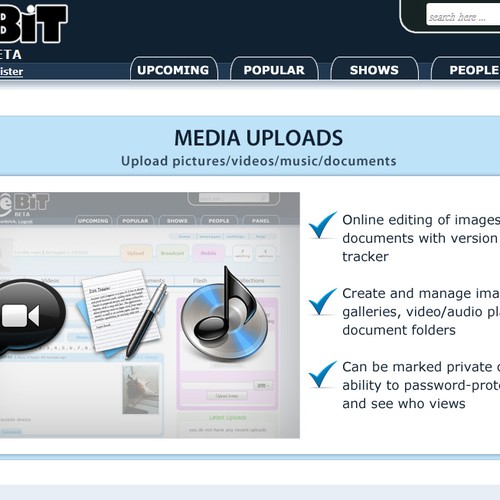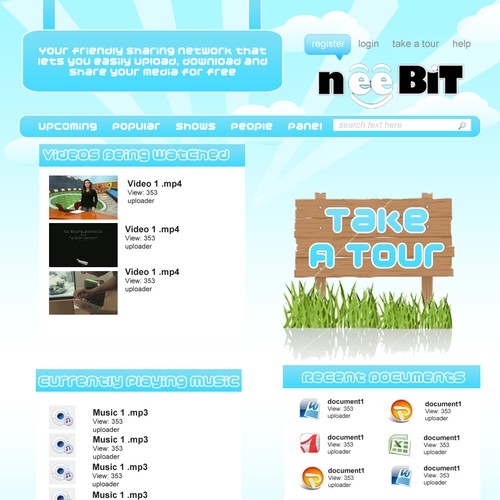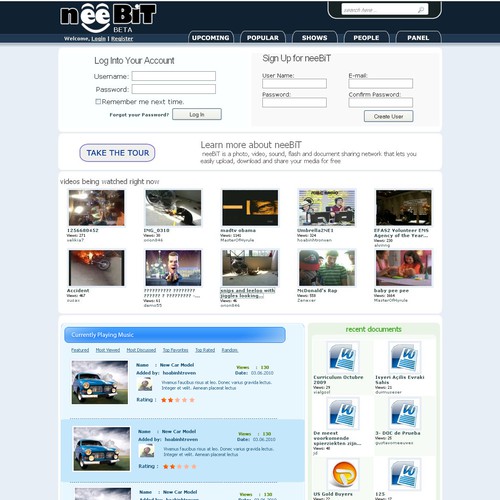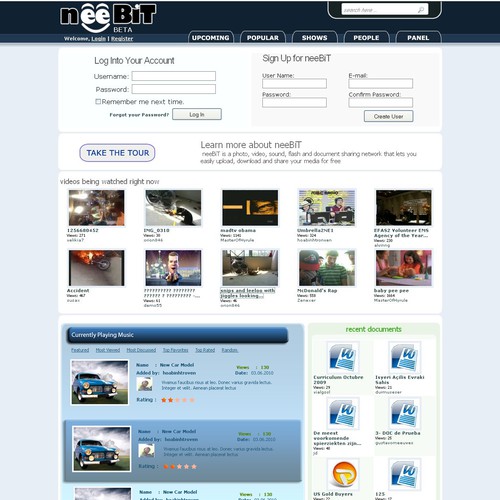 Voici comment korben a commencé son expérience web page design
Nom de l'entreprise
Présentation
I am looking for a design for two separate pages. One will be the content section of my front/home page of the site/domain, the other will be a "tour" page where I'll want to explain some of the site's features to new users. I'll explain in great detail what I'm looking for and provide examples of work I already know I like. I'm also going to provide you a full listing of features/details for you to fit into your tour somewhere, you don't have to worry about creating the text from scratch yourself.
EXTREMELY DETAILED BRIEF is attached
Parlez-nous de vous et des personnes que vous souhaitez cibler
social media crowd who want to share images/movies/music real-time with friends over live text/web cam chat
EXTREMELY DETAILED BRIEF is attached
Exigences
you must build only the content portions of the two pages that will fit within the master page I've already got there. very little work.
EXTREMELY DETAILED BRIEF is attached
Mises en avant gratuites
Concours invisible

Garanti

Concours rapide
Nous avons trouvé des concours similaires qui pourraient vous intéresser