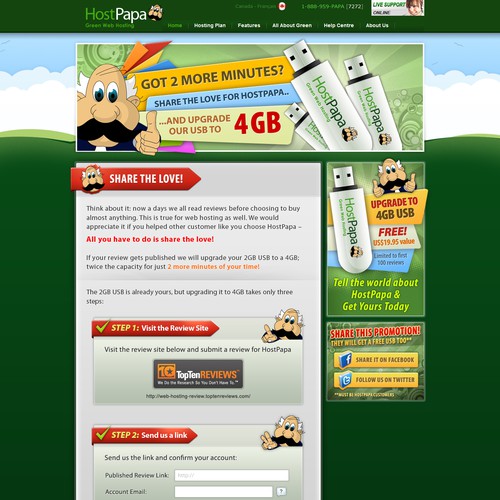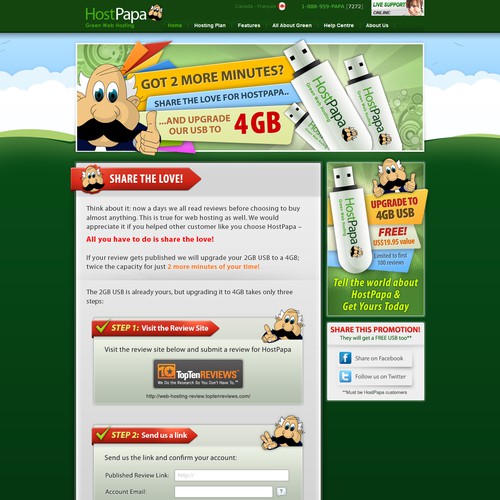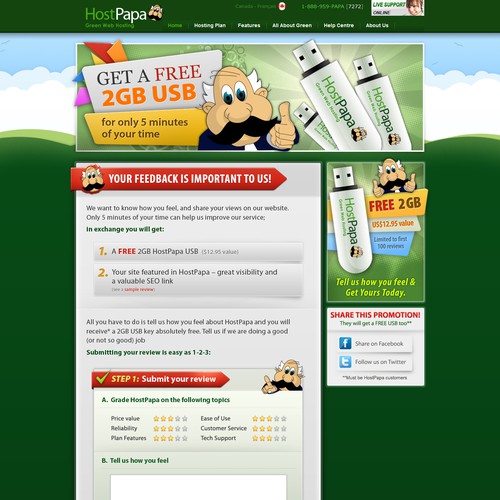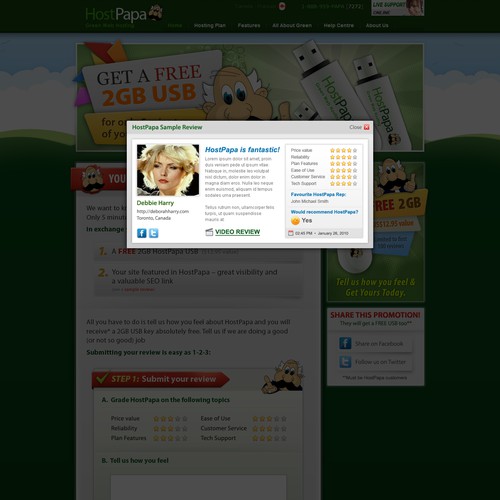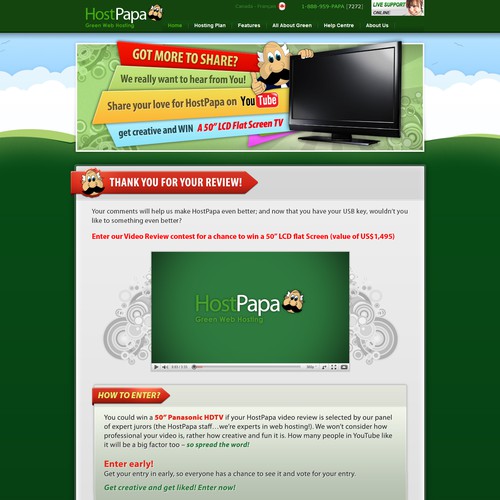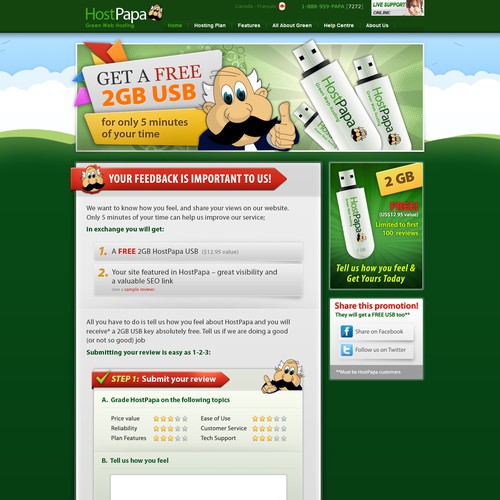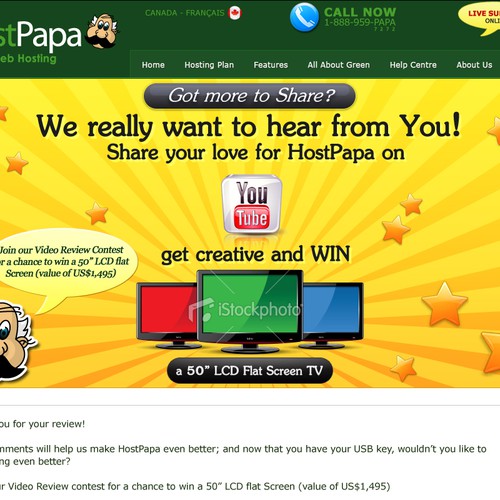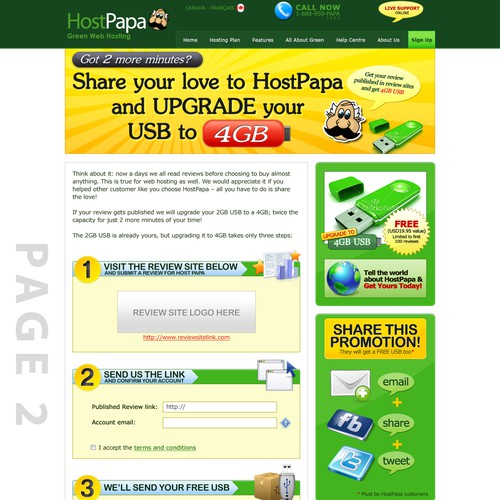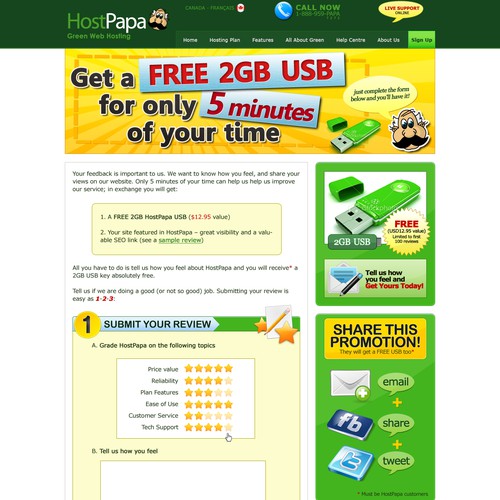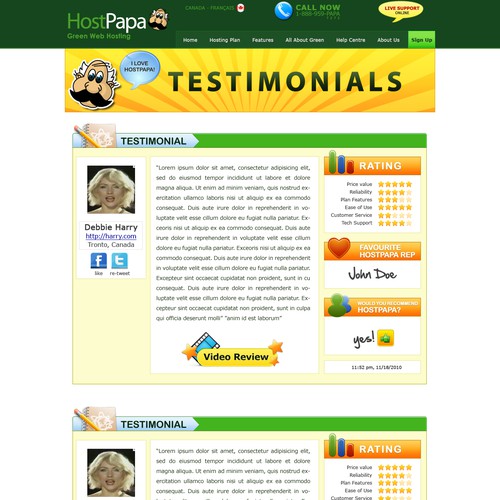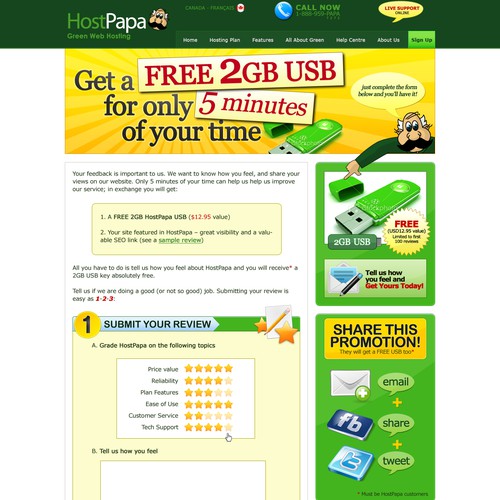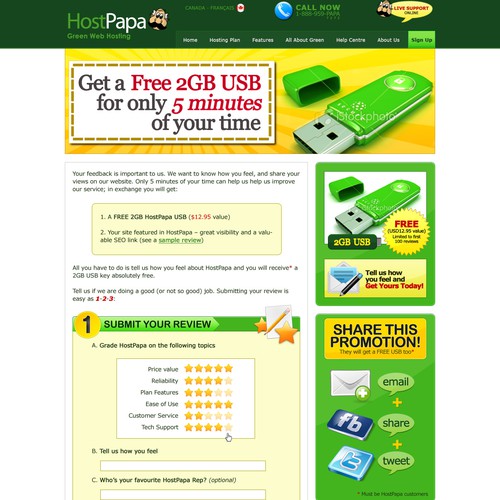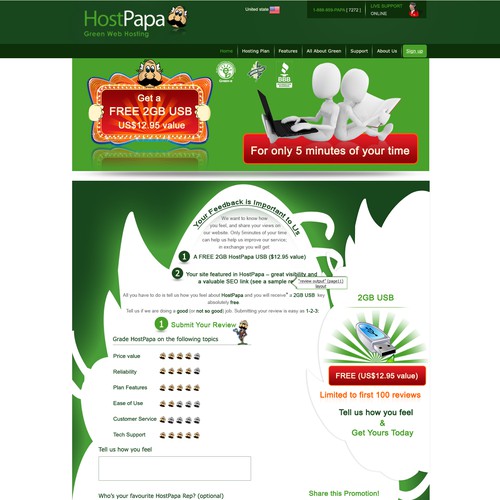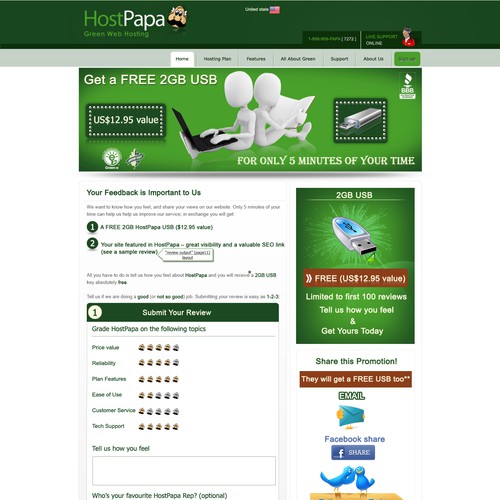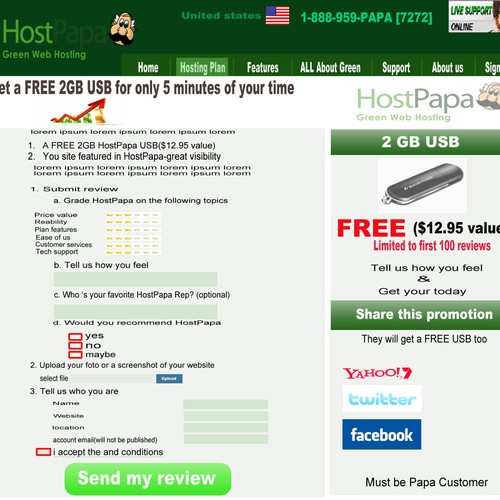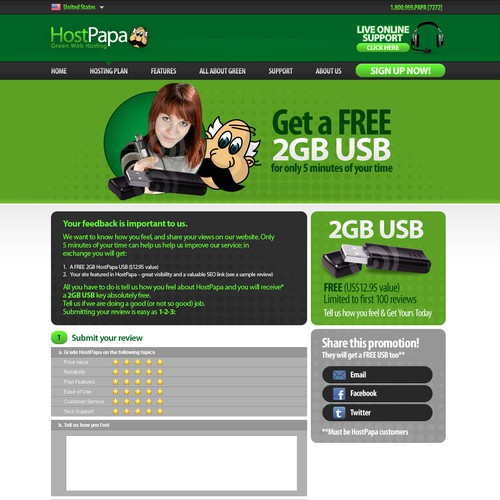 Voici comment Opie a commencé son expérience web page design
Présentation
HostPapa is one of the fastest growing web hosting companies out there. That's because we focus on offering a hosting solution that is reliable, easy-to-use, and customer service-oriented, all for a low cost. Plus our web hosting services are powered by 100% renewable energy sources.
We are launching a new program to obtain customer reviews and a fun video review contest. We need a micro site to explain our program and get users excited about it.
Visit http://www.HostPapa.ca to find out more about us!
Parlez-nous de vous et des personnes que vous souhaitez cibler
HostPapa customers – they are individuals or small to medium sized businesses. Whether it's for pleasure or business, all of them are passionate about their websites
Exigences
4 pages that conform the whole review program
Page 1 will be the review form to be filled out by users
Page 2 will invite users to get an even better prize by submitting
reviews to external websites
Page 3 will explain our Video Review contest
Page 4 is the public page where all reviews will be displayed
All pages should be fun and exciting. We don't want a text based page – we want HostPapa users to be really involved in the program – HostPapa will receive good, honest feedback and our users will win great prizes.
Description de la page
The program consists of getting our user's feedback to improve HostPapa and help new potential customers make the right choice.
On page one users will be prompted to give feedback about their experience with HostPapa in exchange for a free limited edition 2GB USB. The page features form fields and voting interface.
Once the internal review is completed, users can double their free USB capacity to 4GB by submitting a review to an external web hosting comparison site.
After that users are invited to create a 1 minute or longer video telling the world why they love HostPapa – if their video is selected, they could win a flat screen tv. This page includes placeholder for video and form fields for submission as well as daughter windows with extra info.
See detailed brief (attached) for information on specific content
Site Web existant
There is no existing website for this program.
Mises en avant gratuites
Concours invisible

Garanti

Concours rapide
Nous avons trouvé des concours similaires qui pourraient vous intéresser