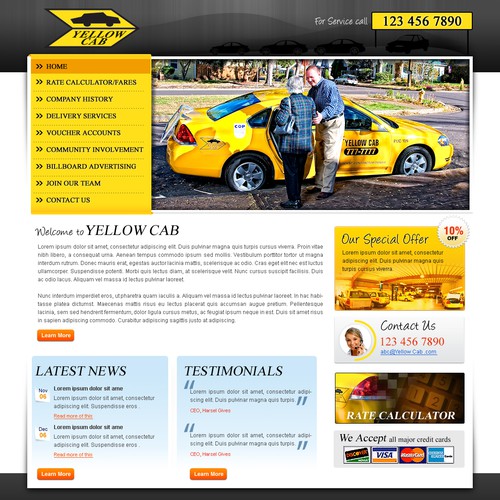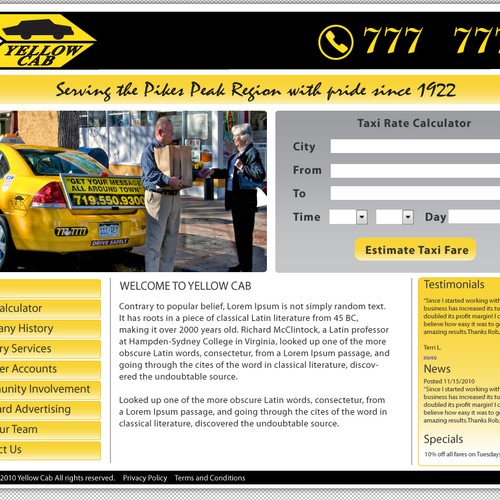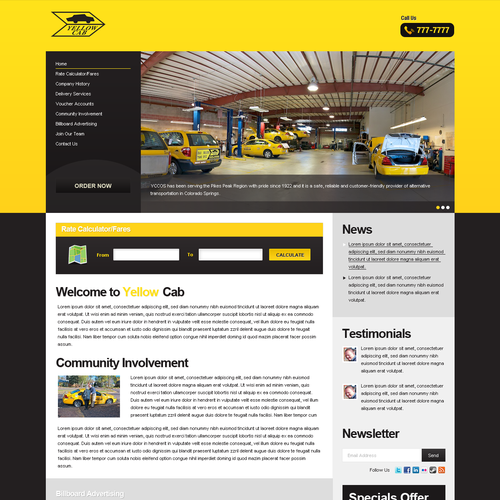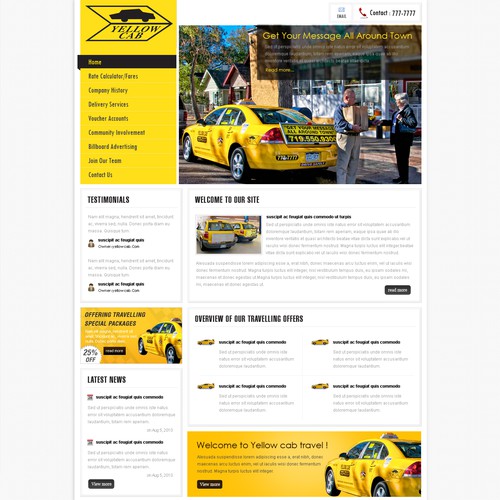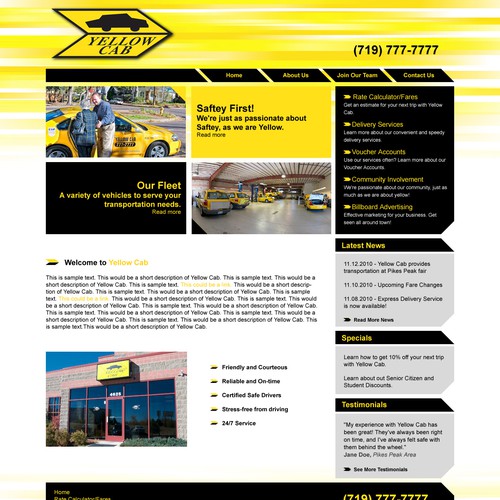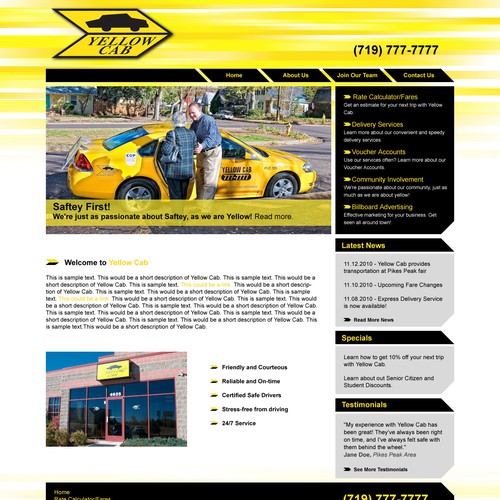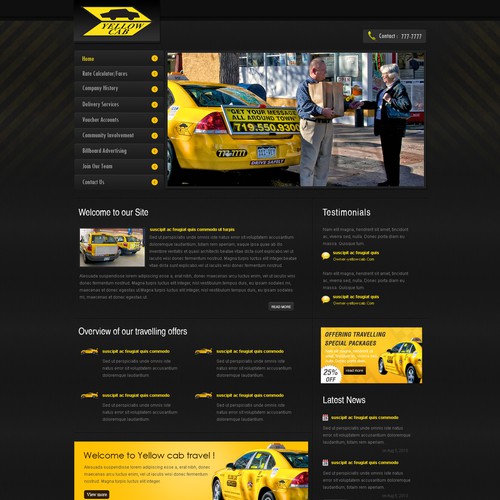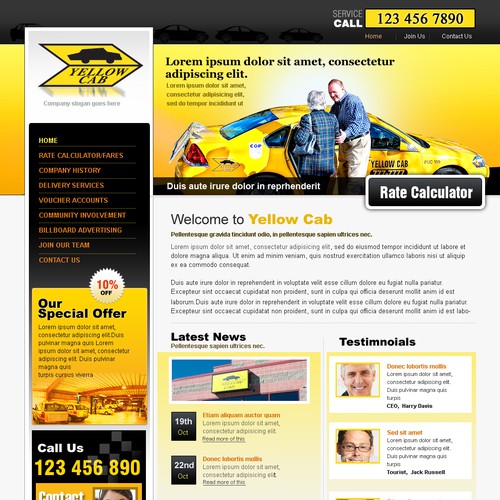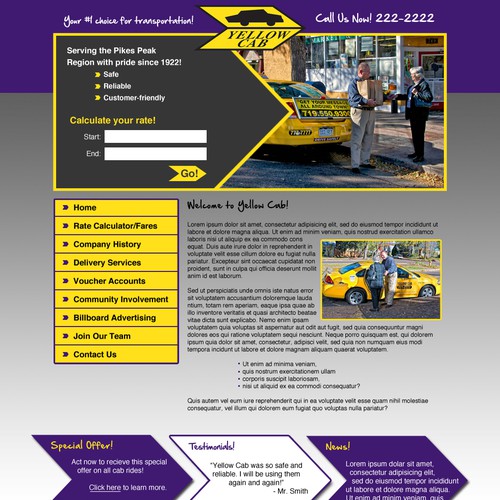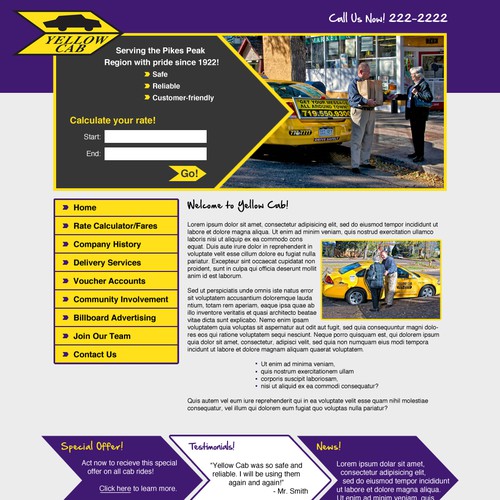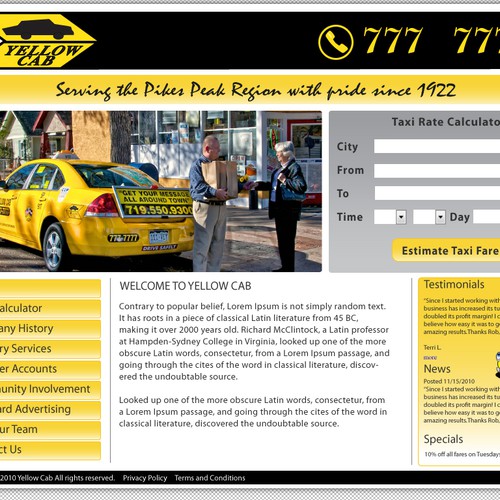 Voici comment Ron25 a commencé son expérience web page design
Présentation
YCCOS has been serving the Pikes Peak Region with pride
since 1922 and it is a safe, reliable and customer-friendly
provider of alternative transportation in Colorado Springs.
Parlez-nous de vous et des personnes que vous souhaitez cibler
Our target audience is all age groups in the local
area in need of alternative transportation. We serve college students, local businesses, inbound/outbound military, tourists, elderly, etc. While our markets are diverse, all of our customers want reliable friendly service at a reasonable price.
Exigences
- We want a visually attractive and creative design, but not overdone. Usability is paramount, so please keep the graphics as "lightweight" as possible. Ideally, we would like to see the layout graphics weigh in under 80K.
- The look/feel of the site needs to convey the sense of trustworthiness, high reliability and exceptional customer service our target markets expect.
Description de la page
- Home page/site template
- 980px page width required
- Header with logo and telephone number prominently displayed
- Main content area
- Right hand sidebar for testimonials, specials, news, etc.
- Left hand navigation with the following sections/buttons:
- Home
- Rate Calculator/Fares
- Company History
- Delivery Services
- Voucher Accounts
- Community Involvement
- Billboard Advertising
- Join Our Team
- Contact Us
- Footer with copyright notice, links to terms of use and privacy pages
Mises en avant gratuites
Concours ouvert

Garanti

Concours rapide
Nous avons trouvé des concours similaires qui pourraient vous intéresser