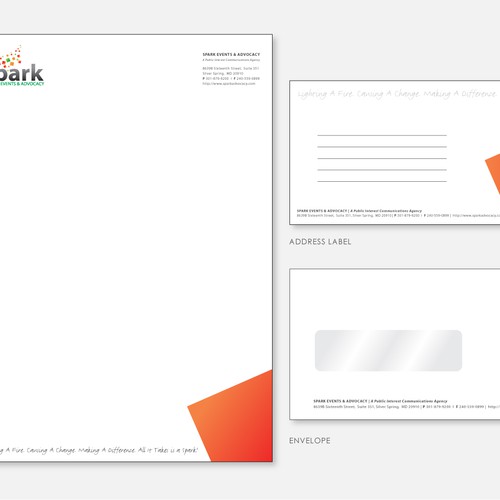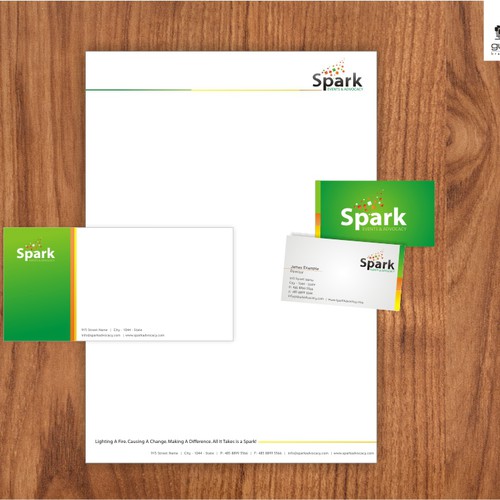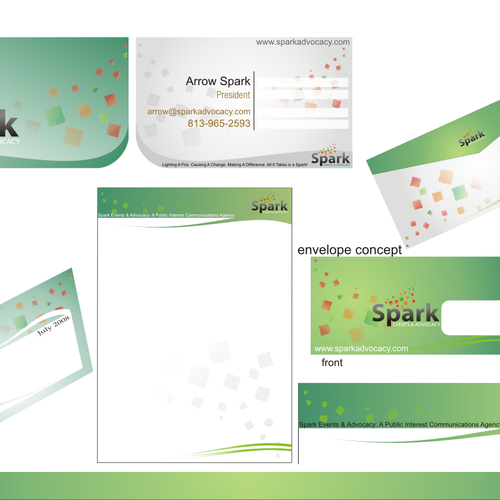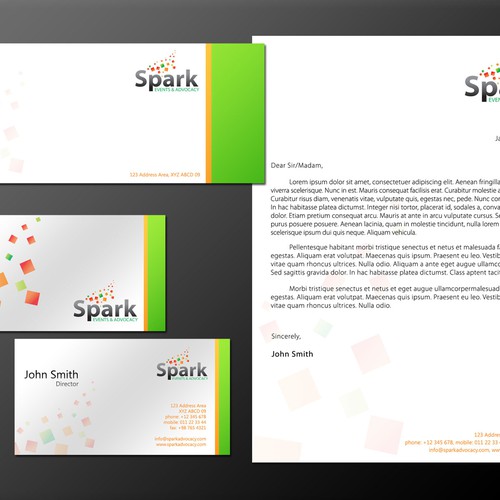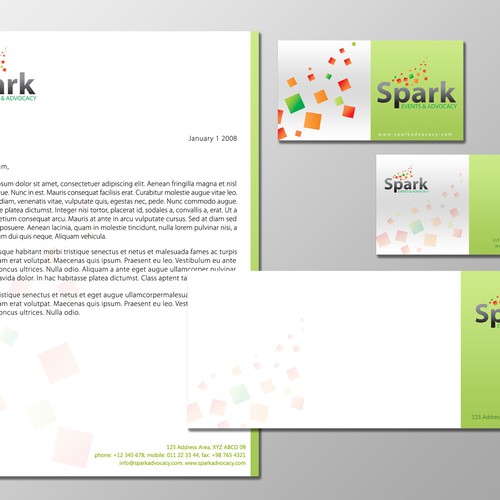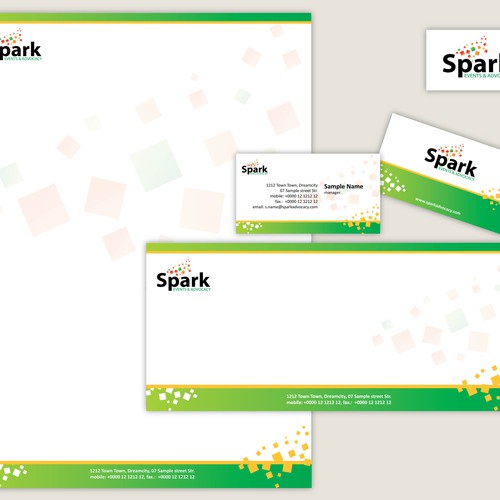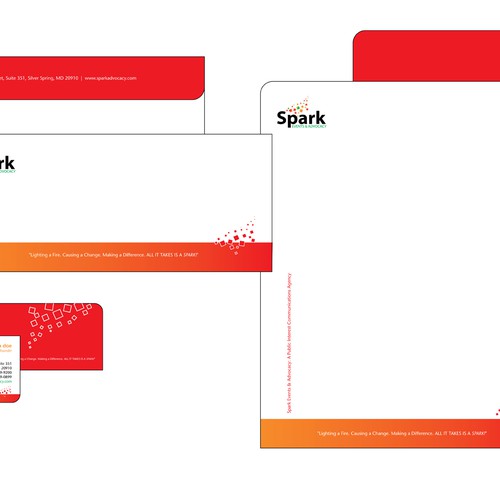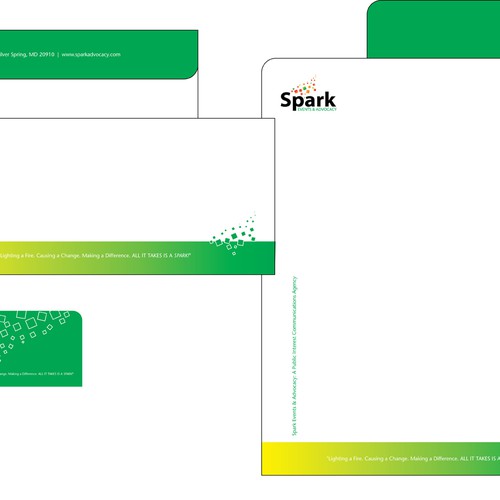 Voici comment SparkEvents a commencé son expérience article de papeterie
Récapitulatif
We're seeking an original design of stationery and business cards for a boutique PR agency with non-profit and corporate clients that are focused on social advocacy.
Nom de l'entreprise
Spark Events & Advocacy/www.sparkadvocacy.com
Qu'est-ce qui vous inspire et comment imaginez-vous le design de votre entreprise?
We're seeking an original design of letterhead, Size 10 envelopes, business cards, and address labels for a boutique PR agency whose clientele are non-profit organizations/social advocacy groups and corporations with corporate social responsibility campaigns. The design should incorporate our new logo, which can be viewed at our unfinished Web site: http://www.sparkadvocacy.com. I can email the logo as a jpeg, EPS, CDR or AI file upon request.
We need the items designed to accompany our new logo and Web site which is under construction.
Désire
- Item 1: Color scheme that complements the logo colors
- Item 2: Inclusion of the tagline if possible: "Lighting A Fire. Causing A Change. Making A Difference. All It Takes is a Spark!"
- Inclusion on letterhead at bottom the text: Spark Events & Advocacy: A Public Interest Communications Agency
- Design that is professional but bold and catches the eye
- Use of back and front of business card is fine for its design
Ne veut pas
- Item 1: No additional imagery other than innovative placement of the logo, its elements, and text
- No more than two font types and they should be clearly complementary
Mises en avant gratuites
Concours ouvert

Concours rapide
Nous avons trouvé des concours similaires qui pourraient vous intéresser