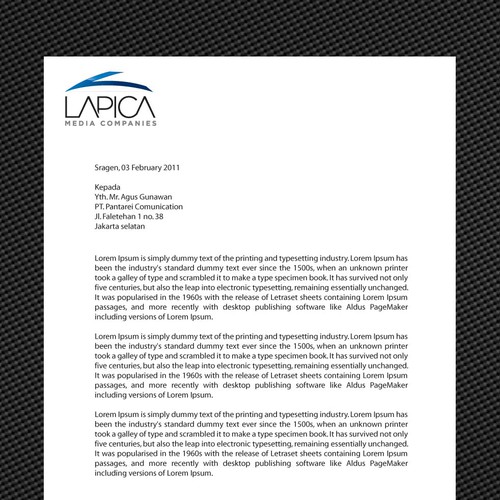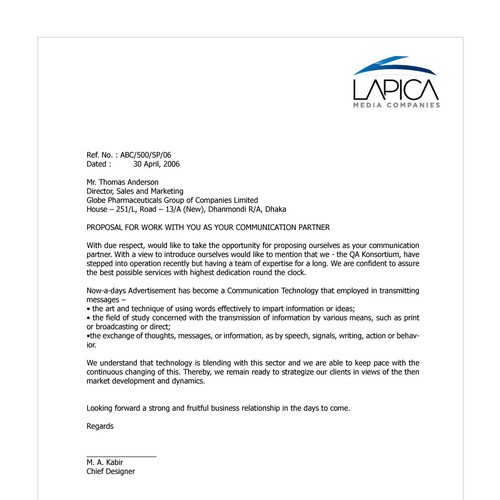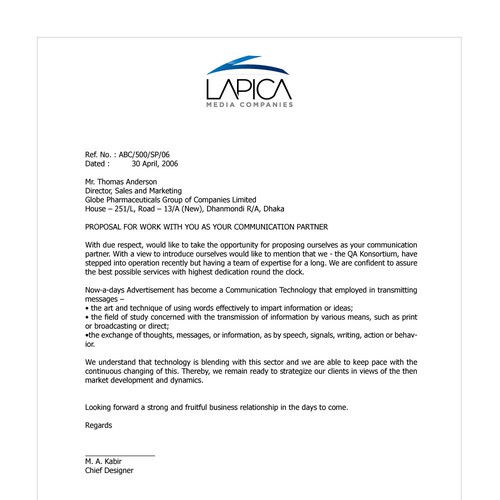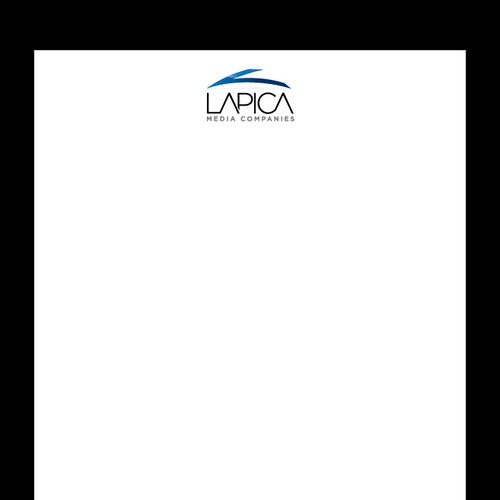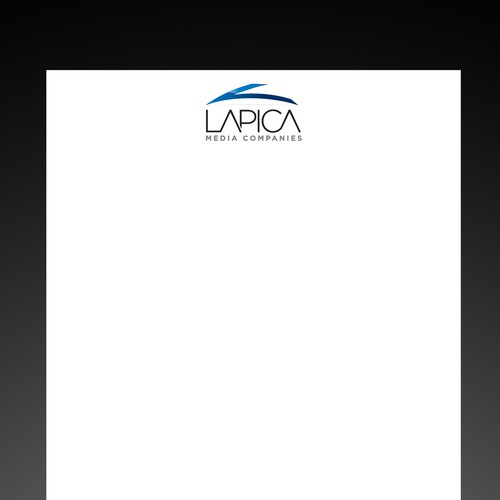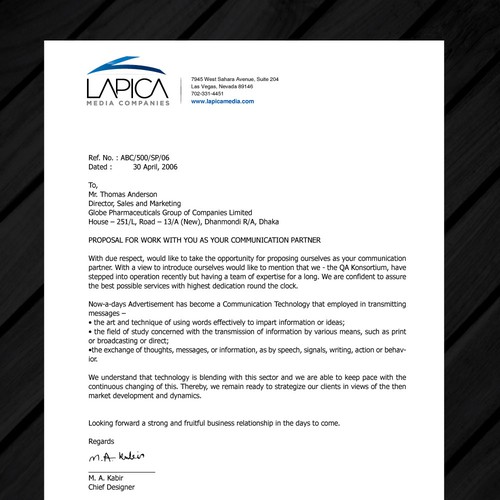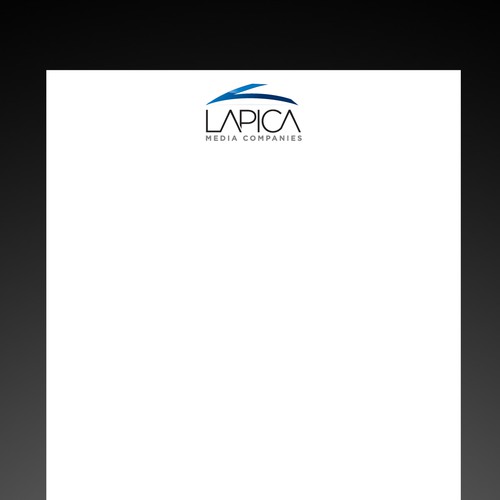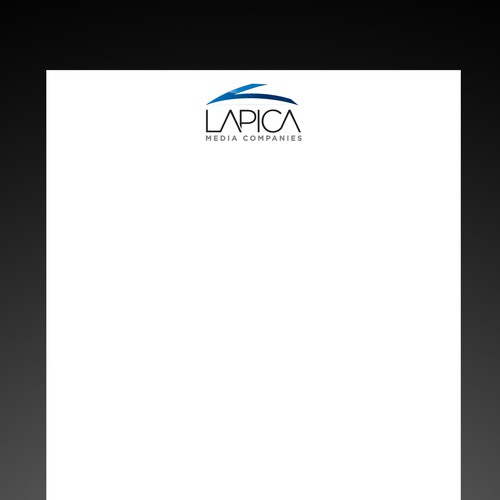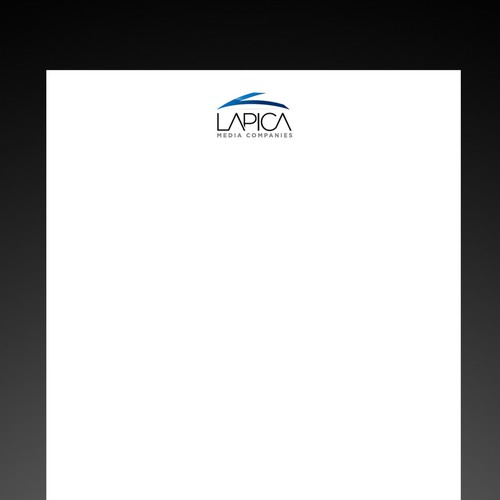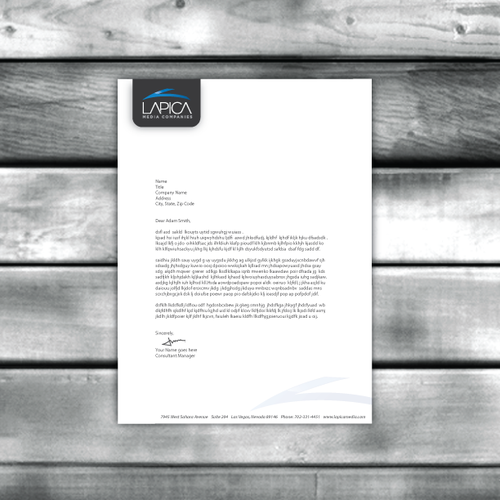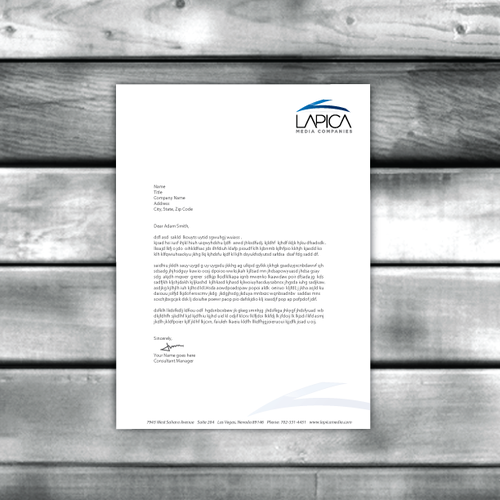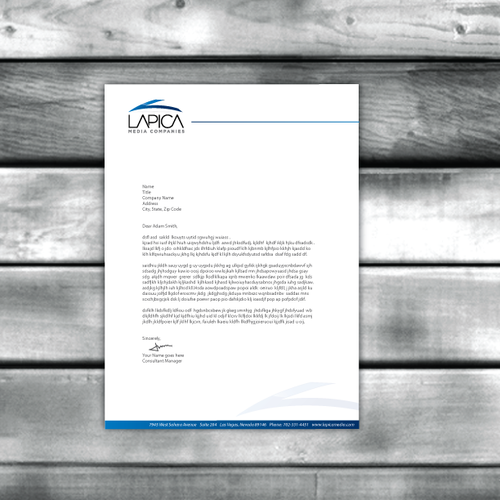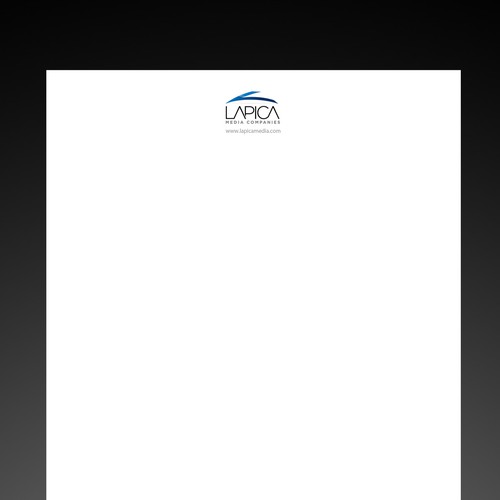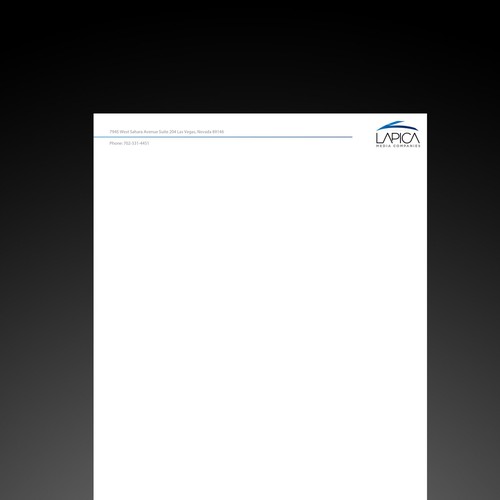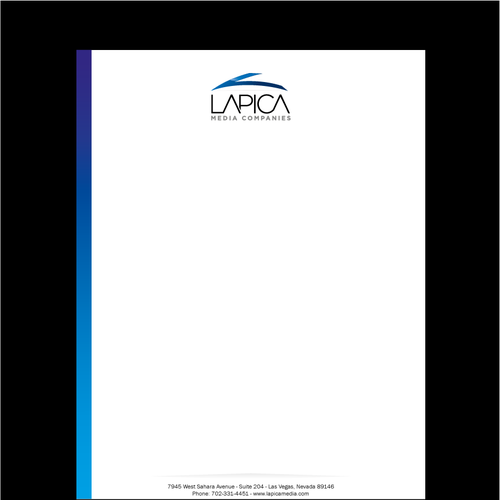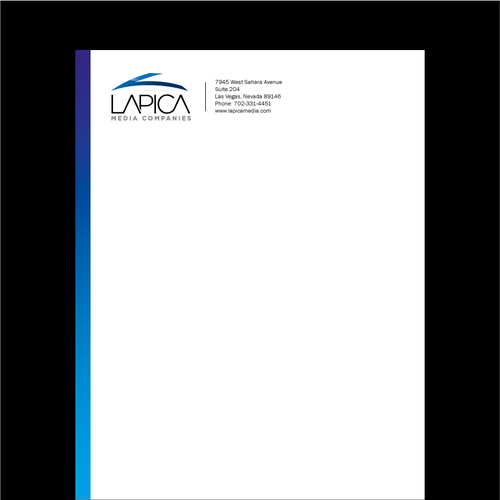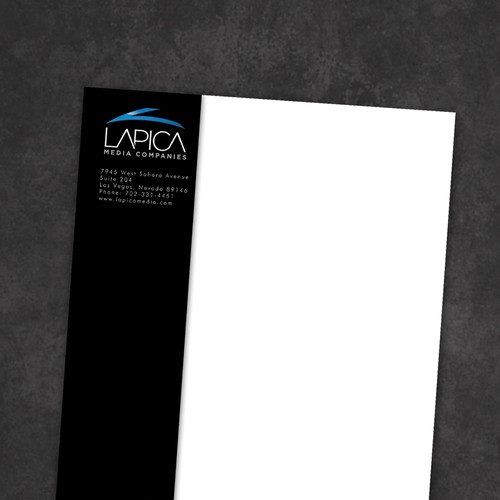 Voici comment Weisner a commencé son expérience article de papeterie
Parlez-nous de vous et des personnes que vous souhaitez cibler
People that read letters. People that like the letters they read to look great.
Exigences
A very clean and elegantly designed letterhead.
Please use the following contact info:
7945 West Sahara Avenue
Suite 204
Las Vegas, Nevada 89146
Phone: 702-331-4451
http://www.lapicamedia.com
Letterhead source file should be editable so we can change the contact info in case we move offices.
Please use the blue logo.
Mises en avant gratuites
Concours ouvert

Garanti

Concours rapide
Nous avons trouvé des concours similaires qui pourraient vous intéresser