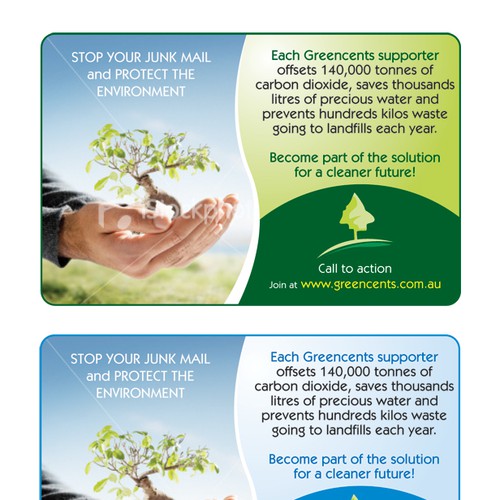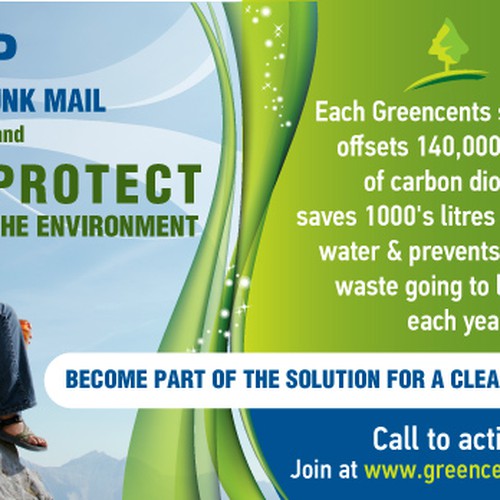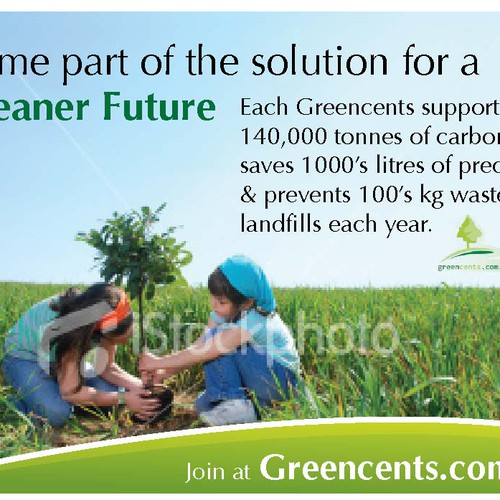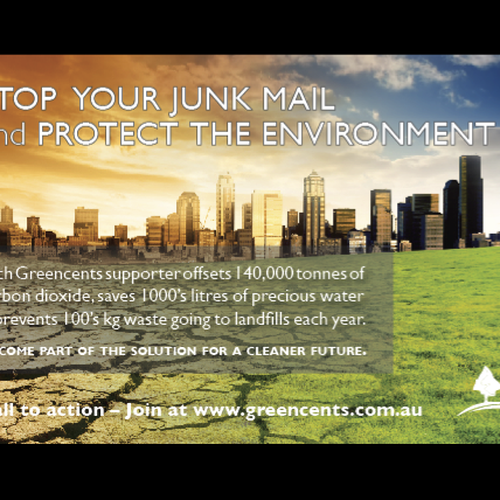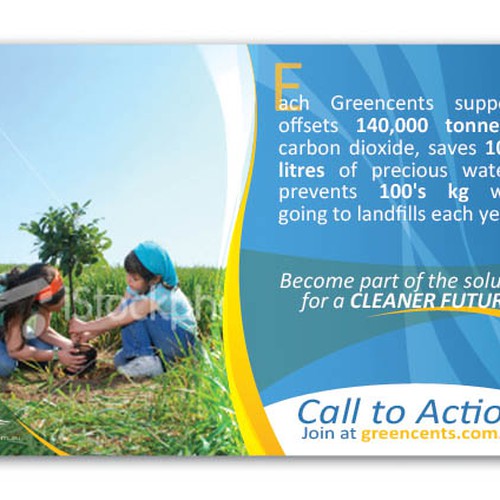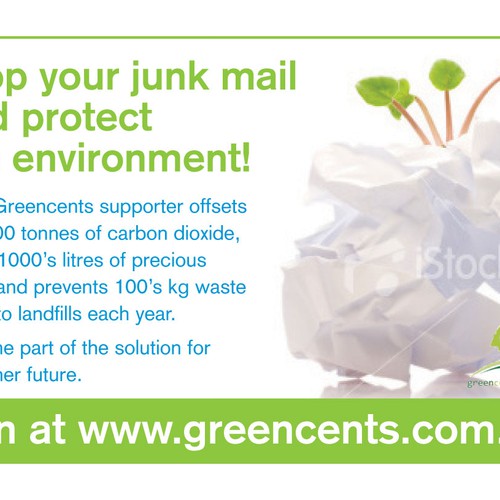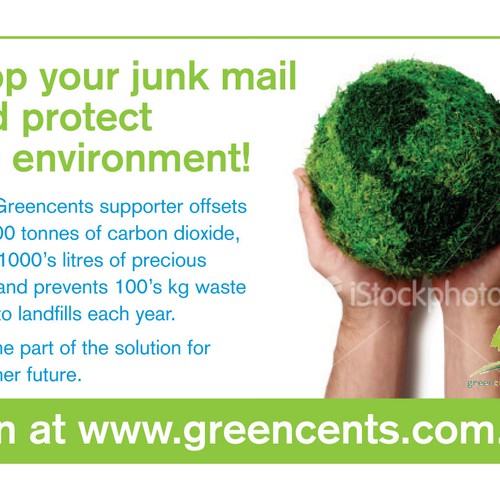 Voici comment indra a commencé son expérience design packaging ou imprimé
Récapitulatif
A full colour graphic advertisement is needed for a 'green' Australian business that reduces junk mail and plants trees to offset carbon emissions.
Qu'est-ce qui vous inspire et comment imaginez-vous le design de votre entreprise?
Greencents.com.au plants trees to offset carbon emissions generated by the printing industry as well as putting your details on all official stop mail lists to prevent junk mail being delivered to your letterbox.
Greencents.com.au needs a 'one eighth' box ad (wide 91mm x height 59mm with no bleed) using CMYK and supplied in a print quality PDF format (a specifications sheet is available).
The ad is to be printed in the Greenpages.com.au business directory - an annually printed magazine available for purchase at newstands.
The purpose of the ad is to sell - we want people to sign-up via the website after seeing the ad.
Désire
- Color scheme - blue & green + a highlight color.
- Blurb - Each Greencents supporter offsets 140,000 tonnes of carbon dioxide, saves 1000's litres of precious water & prevents 100's kg waste going to landfills each year. Become part of the solution for a cleaner future.
- Call to action - Join at http://www.greencents.com.au
- Logo needs to be present, but not prominent in the ad design.
- Fonts need to be easy to read for print (serif preferred).
- We are prepared to purchase stockphoto's if needed from istockphoto.com. Please let us know if we need to do this for your entry.
Ne veut pas
- Illustrations that are cute (anime style, holly hobbie, cartoon animals etc.).
- No pink.
Mises en avant gratuites
Concours ouvert

Garanti

Concours rapide
Nous avons trouvé des concours similaires qui pourraient vous intéresser