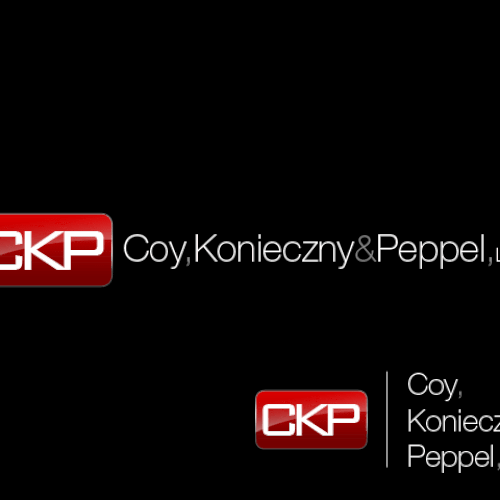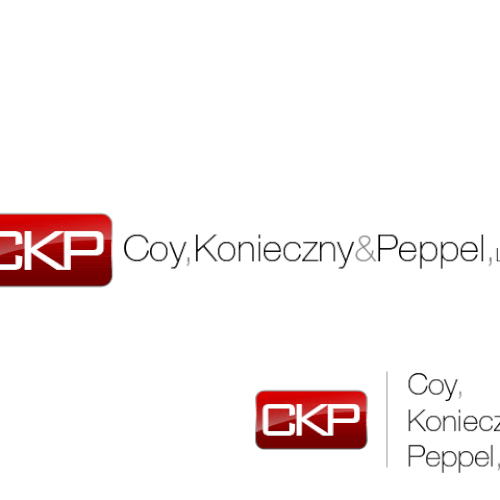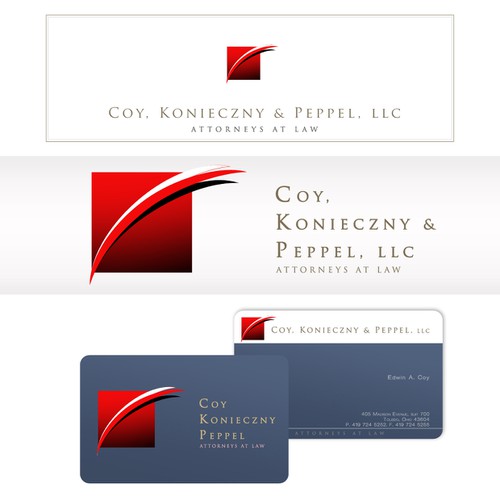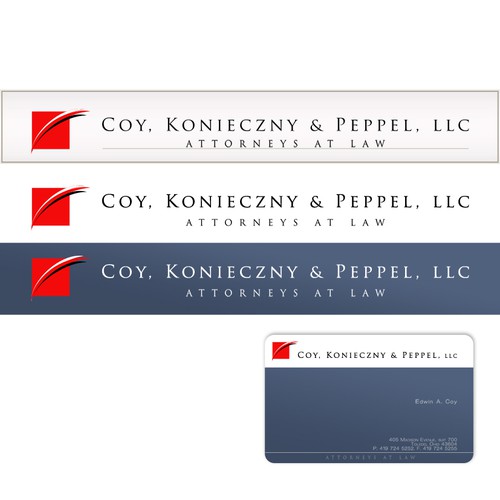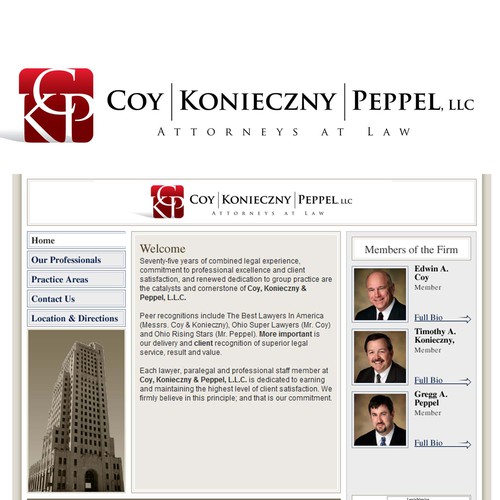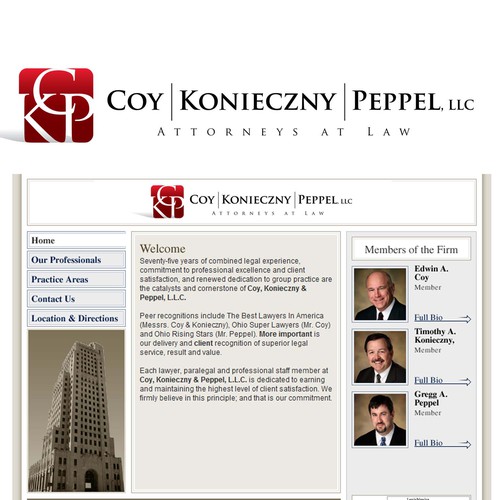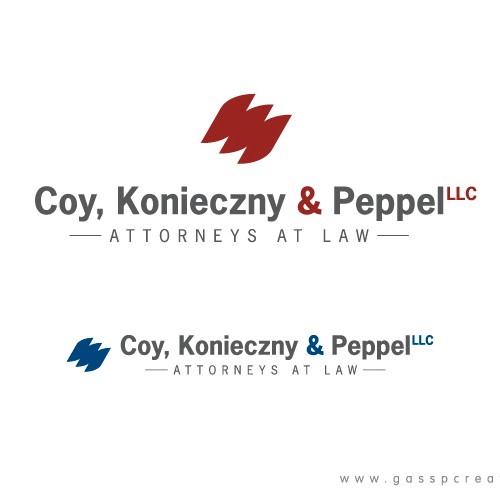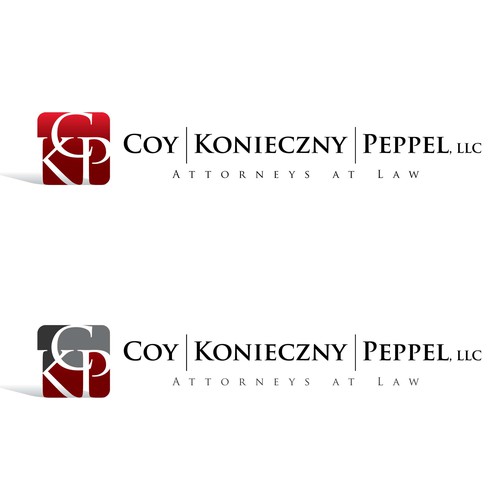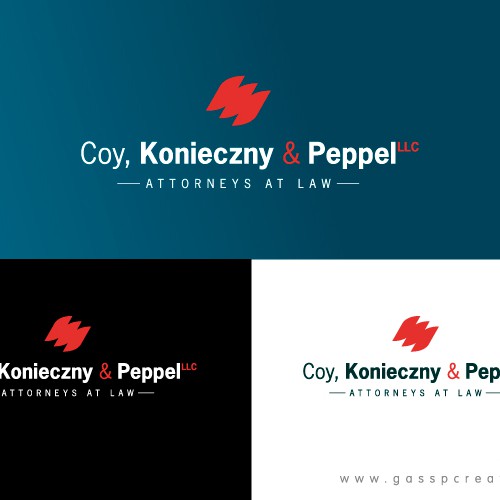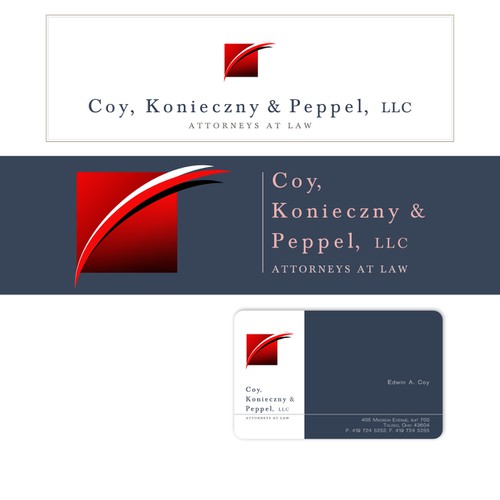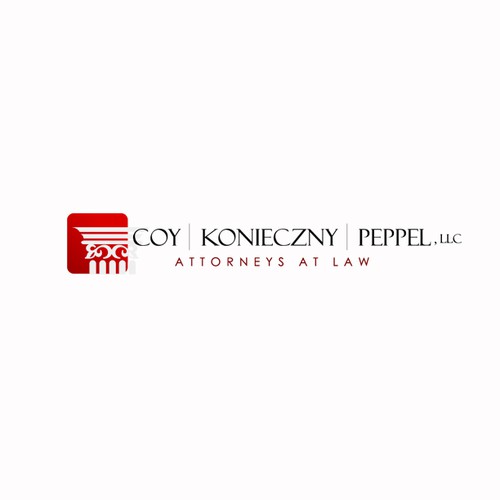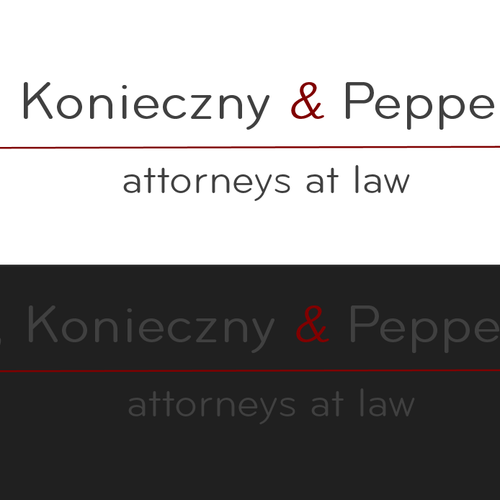 Voici comment GPeppel a commencé son expérience autre design graphique
Récapitulatif
Small, midwestern lawfirm with diverse practice (mostly corporate/commercial clients) seeks a professional "corporate identity" logo to use on letterhead, cards, and website
Nom de l'entreprise
Coy, Konieczny & Peppel, LLC
Qu'est-ce qui vous inspire et comment imaginez-vous le design de votre entreprise?
Our firm has a diverse practice, including commercial litigation, commercial real estate, complex litigation, appeals, commercial transactions, estate planning, products liability and insurance coverage work.  We are a small firm but want to project a strong, professional image fitting of our experience and results driven practice. 
Our website is http://www.ckp-law.com. It is being totally redone soon, so I wouldn't rely on that too much.  However, I want to incorporate this logo onto the website as well.
Simple, powerful, professional.  That about sums it up. 
Désire
- Item 1...It needs to be fitting for letterhead, envelopes, website and cards.  We are trying a "branding" approach.
- I am not aderse to color, but it should be simple colors at the most.  Black with a little Red, or maybe a blue for example.  
- We don't have a "tagline," other than "Attorneys at Law." 
- Simple, powerful, professional.  Something that says we play in the big leagues, so to speak.  
Ne veut pas
- Item 1...Please, nothing "cutting edge" or ultra-modern.
- That said, I don't want calligraphy either. 
- No wild colors, please.
- No crazy graphics.
- Please, no gavel or "scales of justice" imagery.
Mises en avant gratuites
Concours ouvert

Garanti

Concours rapide
Nous avons trouvé des concours similaires qui pourraient vous intéresser