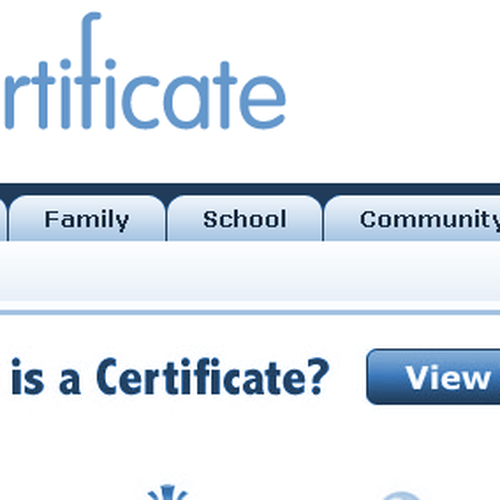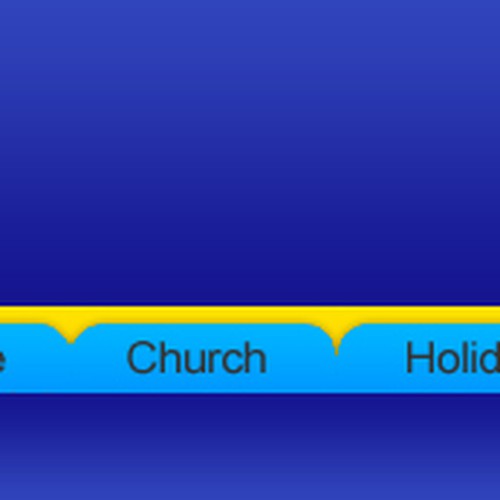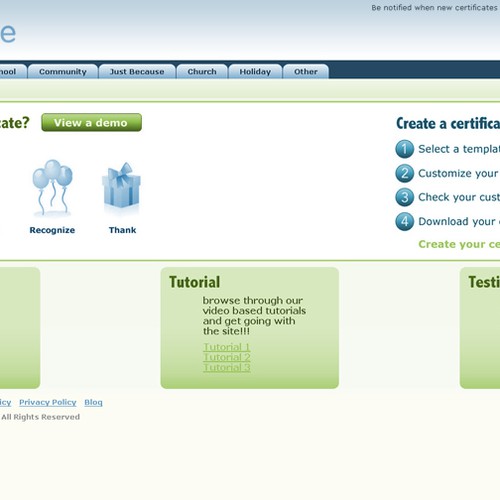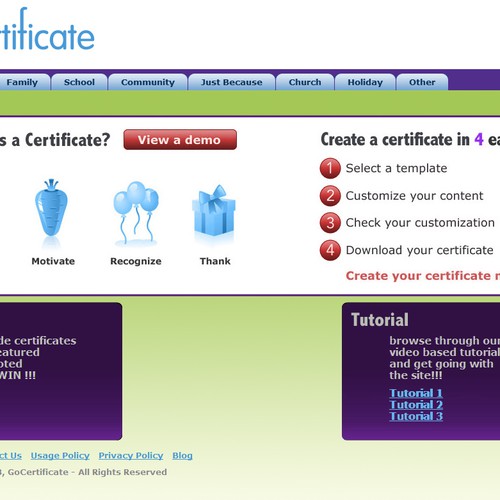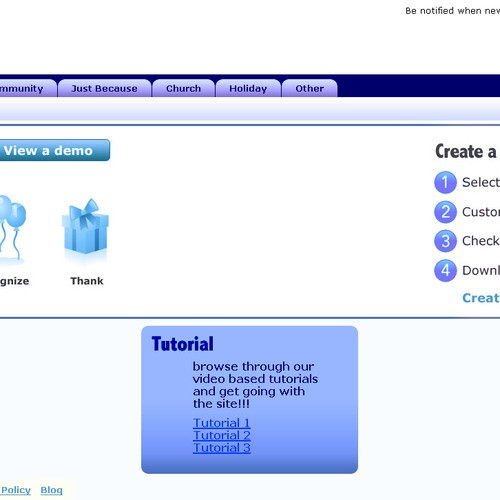 Voici comment Winmanagement a commencé son expérience autre design graphique
Récapitulatif
We need a color design for an existing web page that focuses on certificates.
Qu'est-ce qui vous inspire et comment imaginez-vous le design de votre entreprise?
Were soon going to be launching a web site focused on providing free printables certificates with some premium options availible. We have already had the website designed, but the color scheme does not match out expectations. Were looking for a color scheme that blends well with each other while providing a sense of expectancy in the user.
The site has been temporarily loaded to the web at http://www.gocertificate.com/ Clicking on the School tab will take you to the only other loaded page. The color scheme needs to work well with both design pages.
Désire
- It needs to blend well
- Thier needs to be contrast somewhere
Ne veut pas
- Not the current color scheme
Mises en avant gratuites
Concours ouvert

Concours rapide
Nous avons trouvé des concours similaires qui pourraient vous intéresser