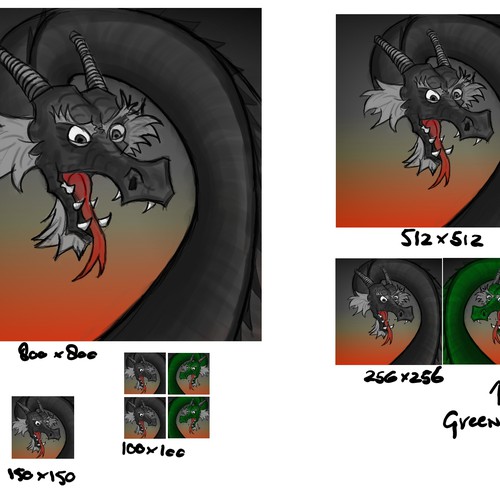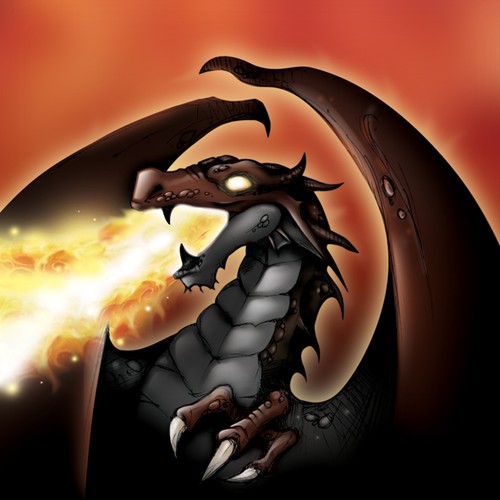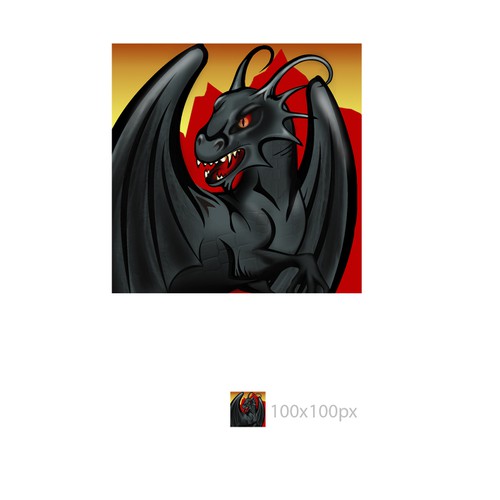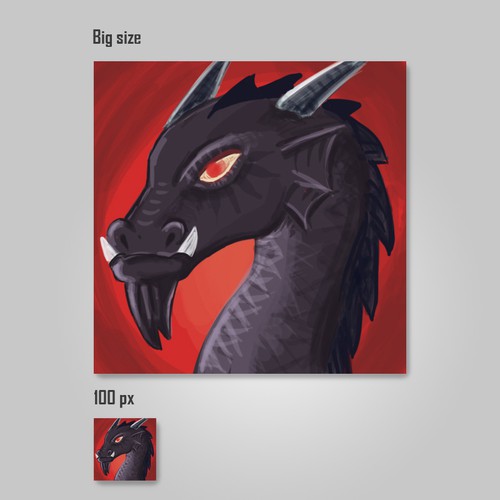 Voici comment MeenGacro a commencé son expérience autre design graphique
Présentation
I am an indie game developer from Germany and i have published my first app on the AppStore two weeks ago. Sales numbers were rather average and i want to push the sales curve by placing ad banners on iPhone game sites and forums.
Before i place an offer for the banner ads, i have decided to focus on the three main characters of the game and ask outsiders for improved design suggestions. This project is about the evil dragon Zan, the villain of the game. Of course, the designer of the dragon has a good chance to also get the project for the banner ads.
Zan himself is a quite powerful black dragon. He is living in a mountain in a fantasy world called "The Realms". He has just kidnapped the princess of a nearby kingdom and put her into an iron cage deep into his mountain fortress. He is not THAT a bad dragon. He just does, what he thinks a dragon's gotta do and having a nice virgin captured in an iron cage is his way of telling the other dragons, that he is on top of the hill.
Zans Mountain is a well-kept dungeon and Zan himself is very proud of it. He is getting really angry about all those hooligans rampaging his dungeon and decided to build up an army of guards to protect his mountain.
Parlez-nous de vous et des personnes que vous souhaitez cibler
Fans of fantasy and roleplaying games (computer and pen&paper) like HeroQuest, AD&D, Magic The Gathering, Munchkin, the Ultima series, Dragons Lair and others
Exigences
The picture needs to be of size 100 x 100 and will be used as a picture for a trading-card-like widget in the computer game. You can use every style you want, although most other pictures of the ingame trading cards have the characteristics of paintings. The character on the picture might be included in the ad banners later.
The theme of the game itself is a "raid". The player should have the feeling of breaking into this neat dungeon, significantly depleting its inhabitants, taking all the gold, and still be considered one of the good guys. If you listen to the soundtrack "the rogue" by daryl banner on audiojungle.com you get the idea. You may also check out the app store. I have already published a free version of the game (Zans Mountain Lite).
You may also be interested in my launched projects for a brave Knight Roland, Wizard Apprentice Micks and the trading card design for the game.
Have fun!
Mises en avant gratuites
Concours invisible

Concours rapide
Nous avons trouvé des concours similaires qui pourraient vous intéresser