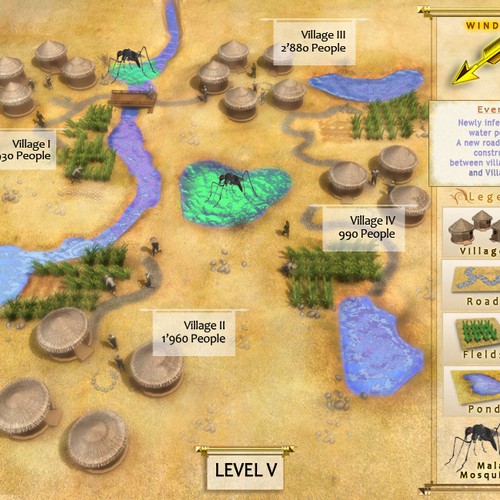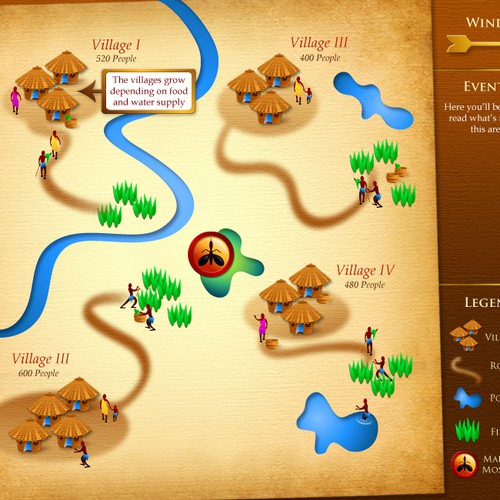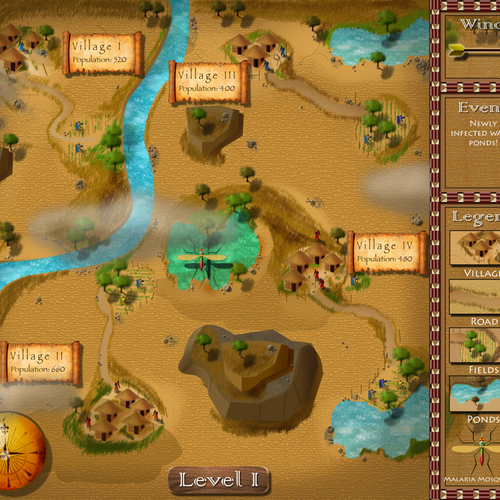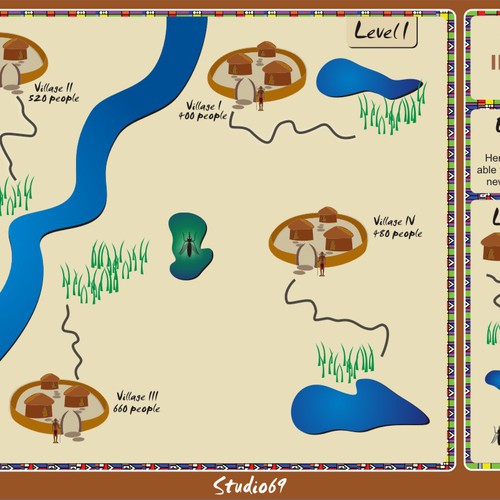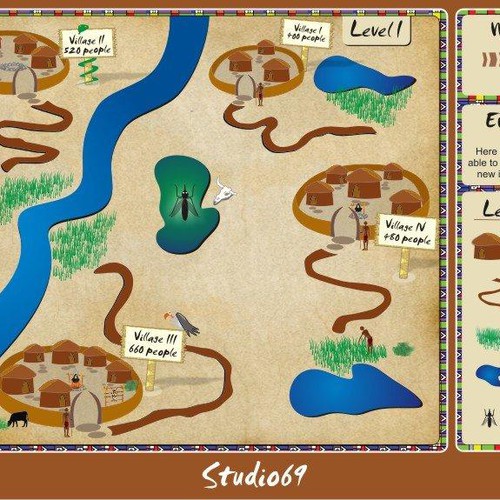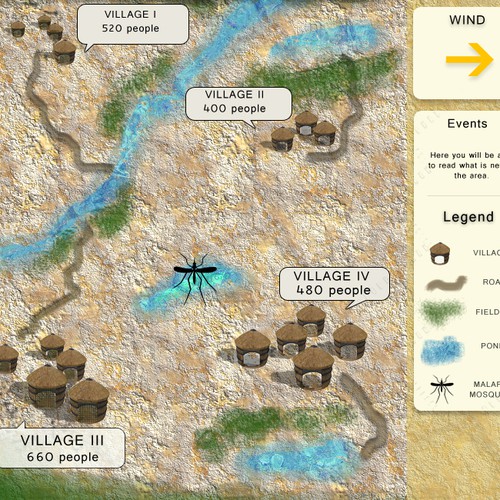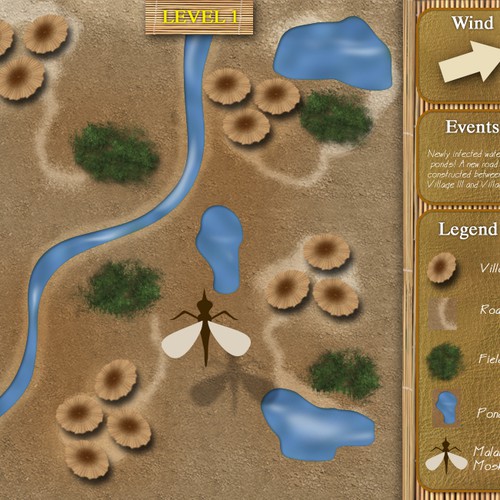 Voici comment AlexanderT a commencé son expérience autre design graphique
Récapitulatif
We're currently working on designing a game to spread awareness about Malaria. The game action will take place on this map
(https://rcpt.yousendit.com/65978980…4471f02329).
We did this mock-up in powerpoint and are now looking for somebody who can make it a professional, elegant and appealing map that gives the user the feeling of being right in the middle of the Sub-Saharan desert. Thank you all for your work in advance!
Qu'est-ce qui vous inspire et comment imaginez-vous le design de votre entreprise?
We are a social cause company that is currently developing a facebook game to spread awareness about the issue of Malaria in Africa. Therefore we will put the gamer in the position of a local development officer who has to fight Malaria outbreaks. Please use these mock-ups as a master.
Désire
- A lively, professional, realistic and inviting design of an African landscape as laid out in the mockups. Please design only 1(!) map. If we like it and use your design, we will likely ask you to do follow up designs for other maps also!
- Everything should have the look of a strategy game (Age of Empires, Settlers) and be relatively simple and straightforward. There is no need for extravaganza.Size: 750 (w) X 650 (h) and colors optimized for web view
Ne veut pas
unnecessary complications. the game should be appealing to people of all ages and should be comprehensible in seconds.
Mises en avant gratuites
Concours ouvert

Garanti

Concours rapide
Nous avons trouvé des concours similaires qui pourraient vous intéresser