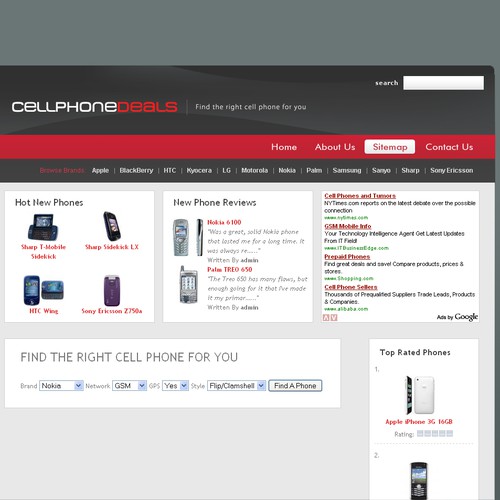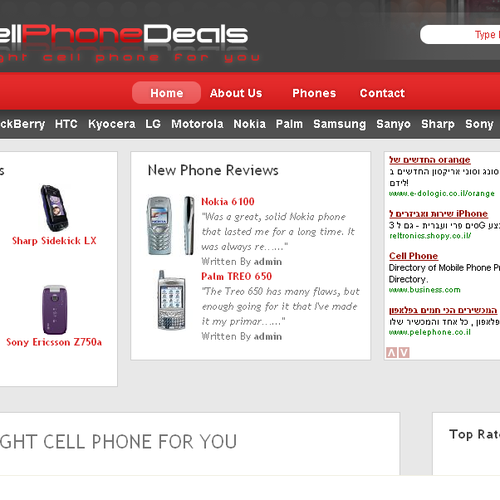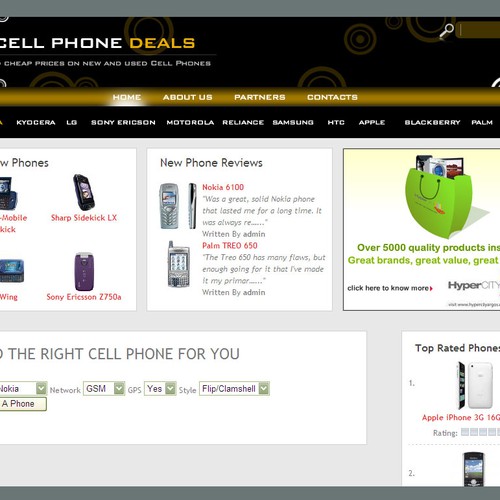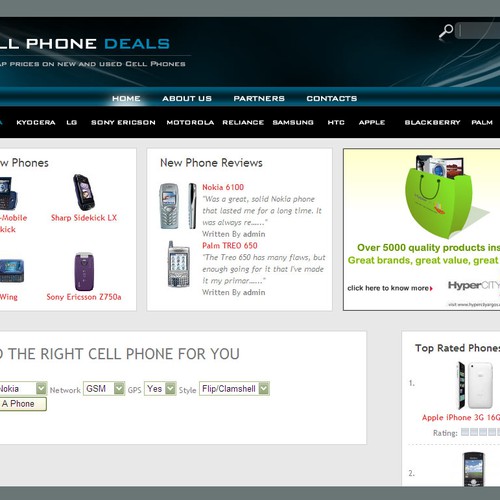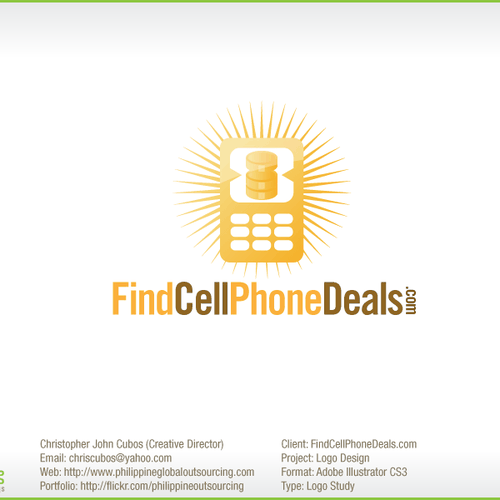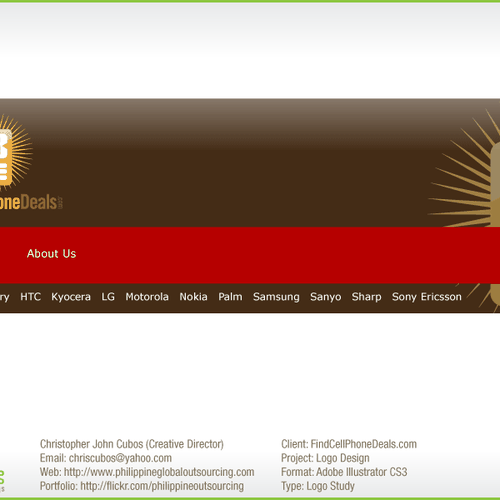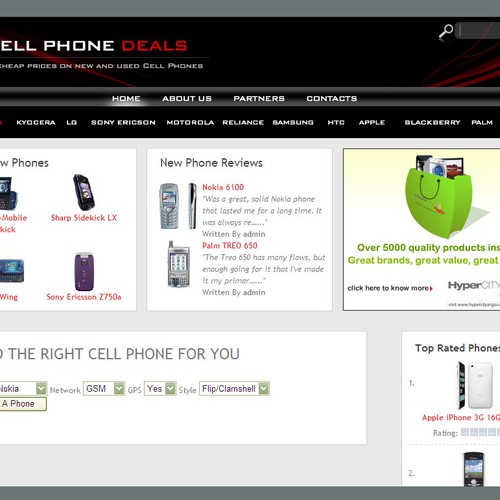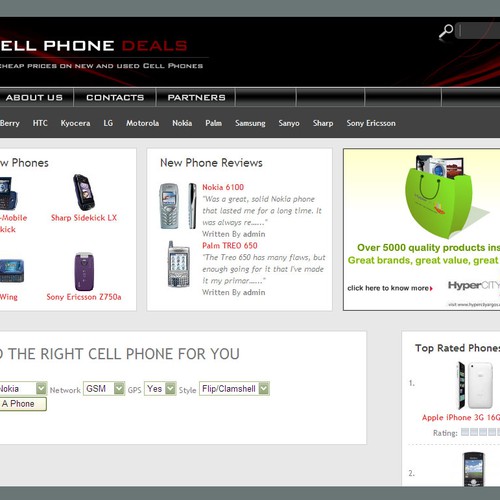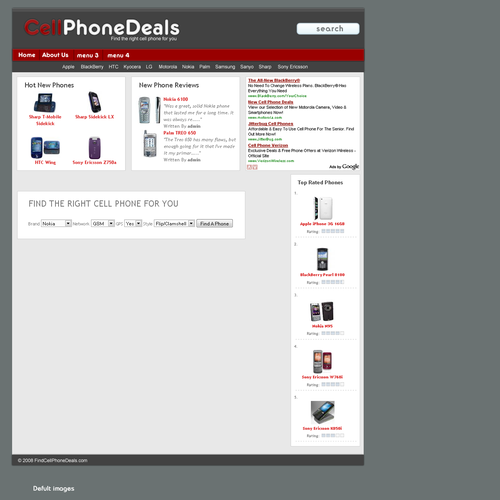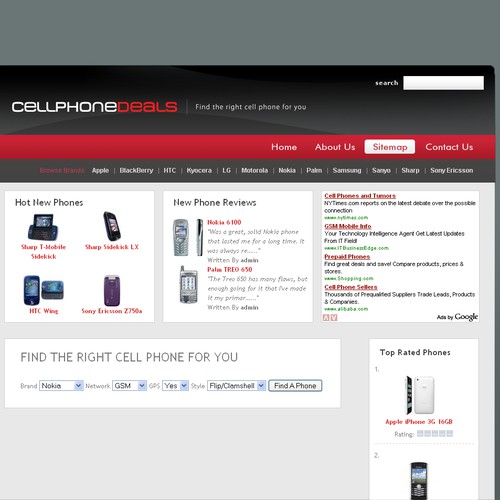 Voici comment Ryan Maule a commencé son expérience création de logo
Récapitulatif
I have created a design for my cell phone shopping website, but I need some final touches for the design.
Qu'est-ce qui vous inspire et comment imaginez-vous le design de votre entreprise?
Please see http://findcellphonedeals.com
I would like this basic layout to be completed and polished.  I'd like the header dressed up, with appropriate design and layout for a cell phone shopping website.
I don't require a logo, however I'd like a treatment for the site name.  I have been using my favicon.ico as a basic logo "the ) shape".
Please browse through the website, and put some finishing touches on my header bar, my Brands page (when you click Nokia for example) and my cell phone details page (buttons, headers for the product pages).
Désire
- New Header
- Button Style
- Homepage Design for "Find the right cell phone for you"
- New Footer
- Site Name Treatment
Ne veut pas
- New Logo
- Complete Redesign
- Any collages, or tacky product shots
Mises en avant gratuites
Concours ouvert

Concours rapide
Nous avons trouvé des concours similaires qui pourraient vous intéresser